We hope that you've been inspired by the work of Health & Hope UK and would love for you to become involved further.
We rely on the generosity and support of individuals who are willing to play their part in providing hope and development to those in the poorest parts of western Myanmar. We are so grateful for every single person who chooses to support us in achieving our mission! You can raise funds in your community, workplace or school, organise your own event or undertake a sponsored challenge – there are countless ways that you can make a difference.
If you need some inspiration, here are some ideas to get you started:
Sponsored Challenge: Pick a challenge, such as a run, cycle, swim or skydive, and ask people to sponsor you. Another idea is to give something up for a month.
Quiz night: Hold one at your school, community centre or office. Charge people or teams to enter and donate the proceeds.
Matched giving: Lots of employers have fund-matching schemes and will double the money you've already raised to make your fundraising go even further!
Breakfast or a buffet lunch: Invite friends to come along and ask for a donation. We can provide you with materials or films to show at the event, and possibly even a Health & Hope speaker, depending on the date and location.
Health & Hope UK is registered with the following organisations, which you can use to raise money for us:
Just Giving: https://www.justgiving.com/
Global Giving: https://www.globalgiving.org
However you choose to support us, we will be with you every step of the way!
If you need any help, information or have any questions, please get in touch with our team by emailing: info@healthandhope.org.
Bryan's story
Bryan is a long-term supporter of Health & Hope UK and has completed some incredible fundraising challenges to raise money for our work. We spoke with Bryan recently about what inspired him to take on these challenges and why he and his wife support Health & Hope UK – this is his story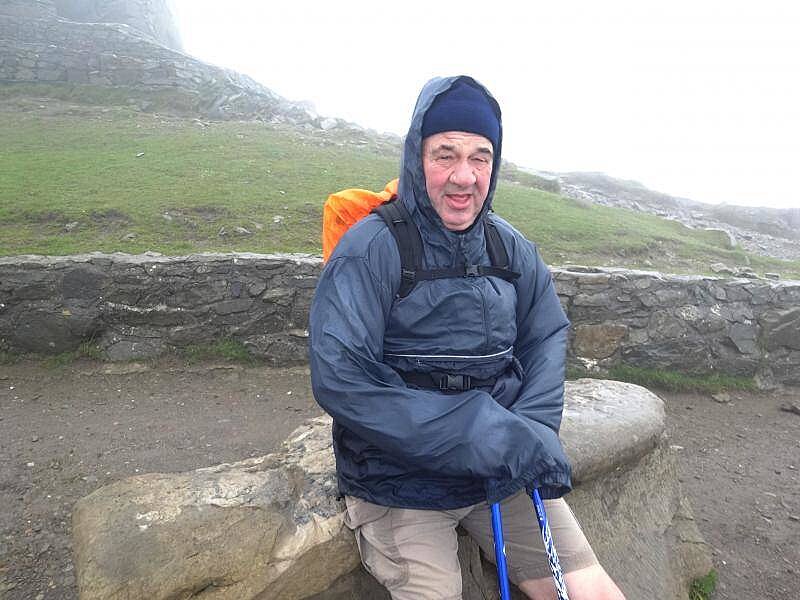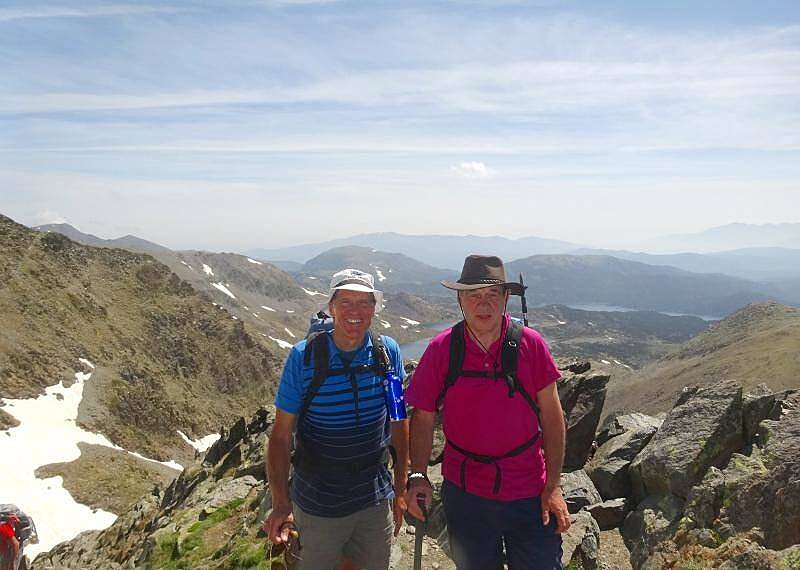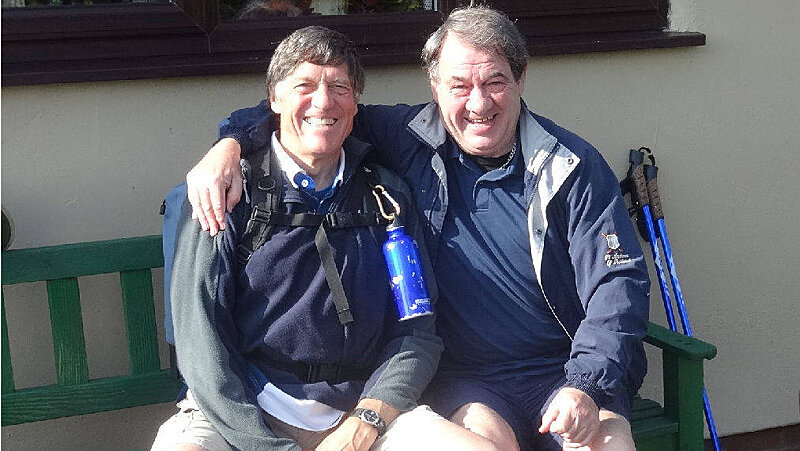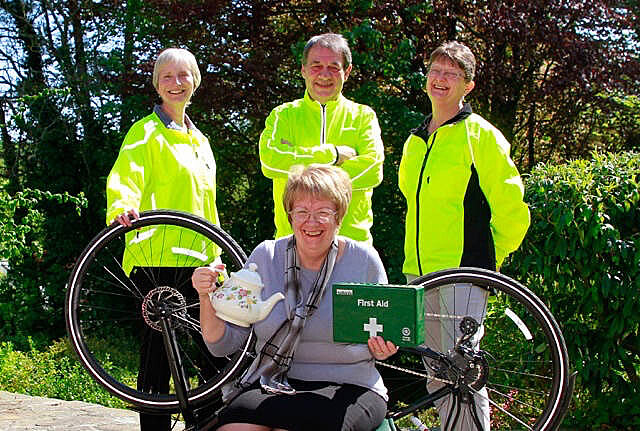 How did you find out about Health & Hope UK?

I found out about the work through my church, Coast Family Church in Cornwall. The Church supported Dr Sasa and I was inspired by what I heard about the work of Health and Hope. A few years ago, Dr Sasa came and spoke at the church and it was inspirational – and I thought, 'let's do something'.

What did you do?

I was already planning on completing the Coast to Coast walk with a friend of mine, so I suggested to him that we do it for charity. So we got our friends and family to sponsor us and raised £5,000 for Health & Hope. Then I read a book called "Fat man on a bicycle" which is a story of a man who rode to the south of France on a bike and I thought it would be a good idea!

So, I borrowed my daughter's bike and after a few falls which resulted in some scrapes and a black eye, I decided I would do it! I originally planned to do the 800 mile bike ride with two guys, however a few circumstances went against us in the lead up to the challenge and in the end it was me and two ladies from Church who took turns in cycling and driving the support car.

Of course, we chose the best time to go and ended up cycling most of the way in 35 degree heat – one day I cycled 67 miles when it was 41 degrees! What with running out of water and getting a puncture 3 miles from the end, my bike almost ended up in the canal! However, we completed the 800 mile challenge in 16 days, and had a lot of fun along the way. Oh, and we raised £12,000 for Health & Hope!!

Would you do it again?

I would love to!! There were definitely a few challenges – ending up going the wrong way up a motorway, for instance – but I would definitely love to do something like this again.

What is it about Health & Hope's work that made you want to support us?

To me it's Christianity in action. We hear about the amazing miracles that are taking place over in Myanmar, and the impact that the work is having on people, and it's incredible. I think this is what Christianity should be like. Health & Hope is a lovely, small charity where your few pounds can make a massive difference.