Posted on 10th July 2020 by Philippa Wilford
Based in Lailenpi, Hope Clinic was built in 2016, and provides services to almost 2,000 patients each year.
The clinic provides outpatient services six days a week and, in emergencies, can provide a referral and transport service to hospitals in Pakokku or Yangon. This service often saves families going into lifelong debt in order to reach expert clinical care in an urban hospital. The clinic also acts as a clinical training centre for:
Community Health Workers (CHWs)
Traditional Birth Attendants (TBAs)
Trainer of Trainers (TOTs)
Thanks to the commitment of our wonderful supporters, the clinic has grown in the last year, and is now staffed by three medical doctors and three nurses - all graduates of our student scholarship programme - in addition to a trained paramedic and two senior CHWs. The local medical team are also able to conduct clinics in local villages.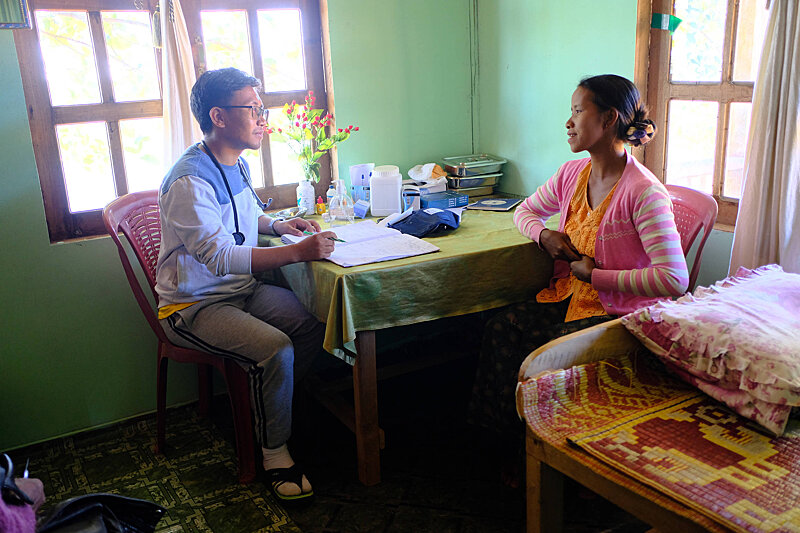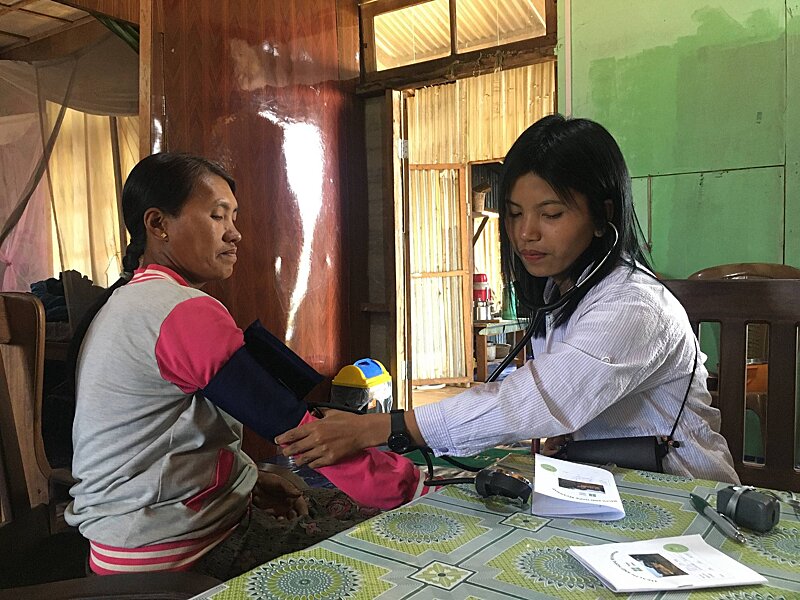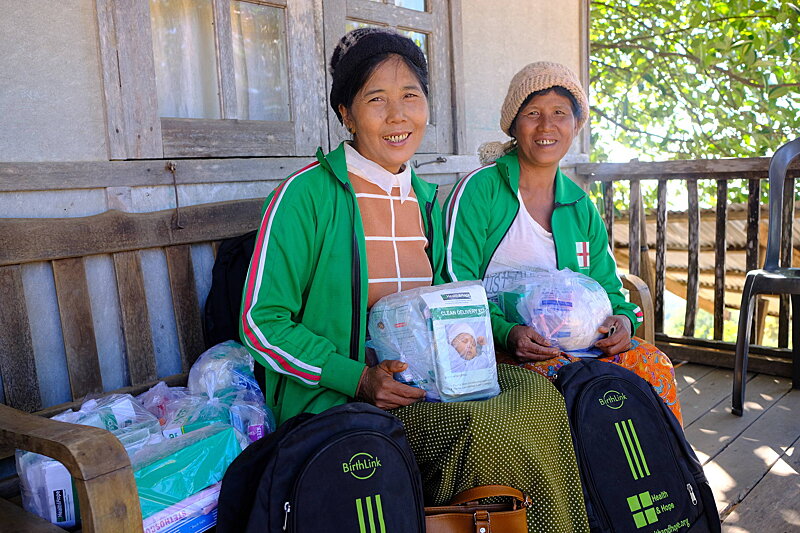 Staffing
In 2018, three doctors from Health & Hope's Freedom to Education Project (FEP) returned to Lailenpi to help run the clinic after undertaking six years of study in China and the Philippines. They were joined in 2019 by three qualified nurses, who have also been supported by Health & Hope. Their training included a one-year internship in hospitals in Yangon in addition to college and undergraduate degrees in India.
They all now work part-time in the Clinic whilst also overseeing community based projects. It has been tremendous to see the development of a dynamic team, working together, sharing skills, experiences and vision for the future.
Dr Shwehulian, one of the medical team, recently shared his story of the challenges he has had to overcome in his life, and how this inspired him to become a doctor.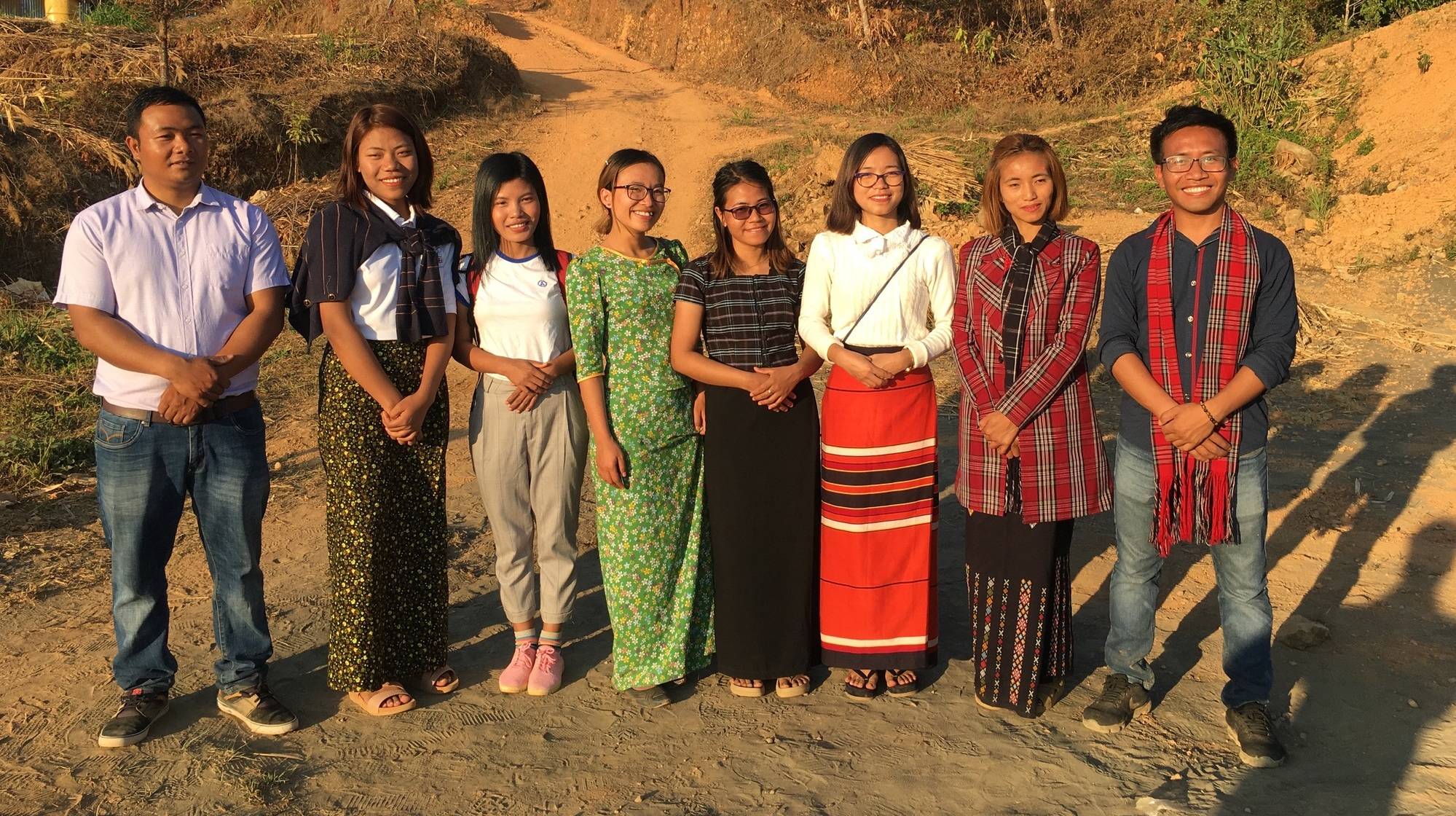 Outpatient visits
The medical team received 1,963 patients visits last year. Of these 840 were children and 247 were those who were 60+ years of age.
Most patients present with minor illnesses, however an accurate diagnosis is often difficult to make without access to diagnostic support. This year, we were able to purchase an ECG machine and rapid diagnostic kits, which have significantly expanded the range of services we have been able to offer from the clinic.
These diagnostic tools save families from having to travel many days to an urban centre, reduce the risk of road travel accidents and prevent villagers from going into debt for travel, accommodation and hospital costs incurred in reaching a government facility.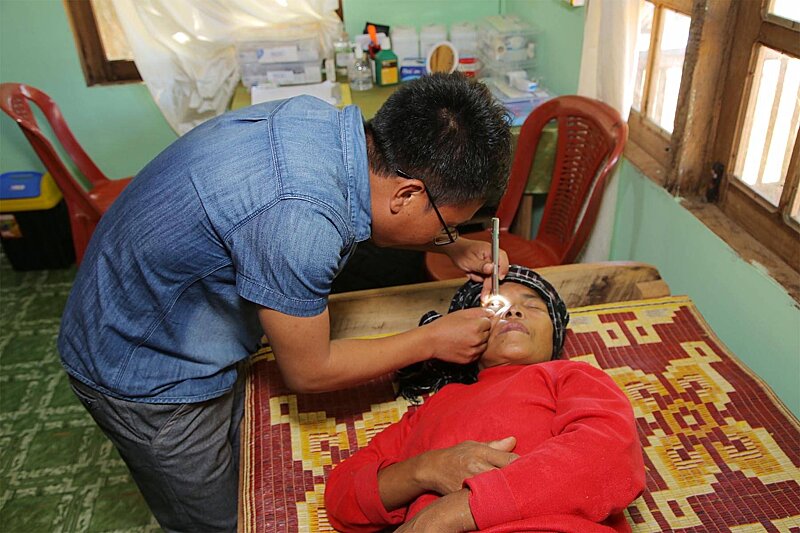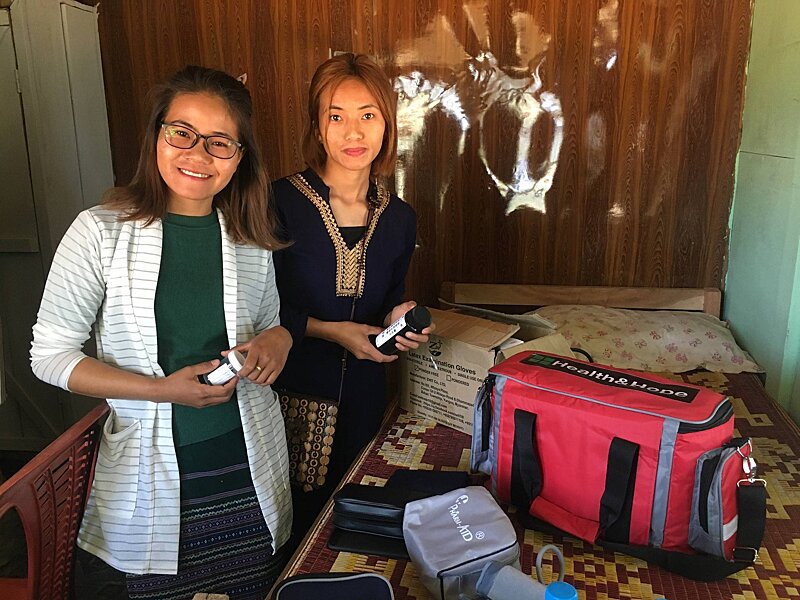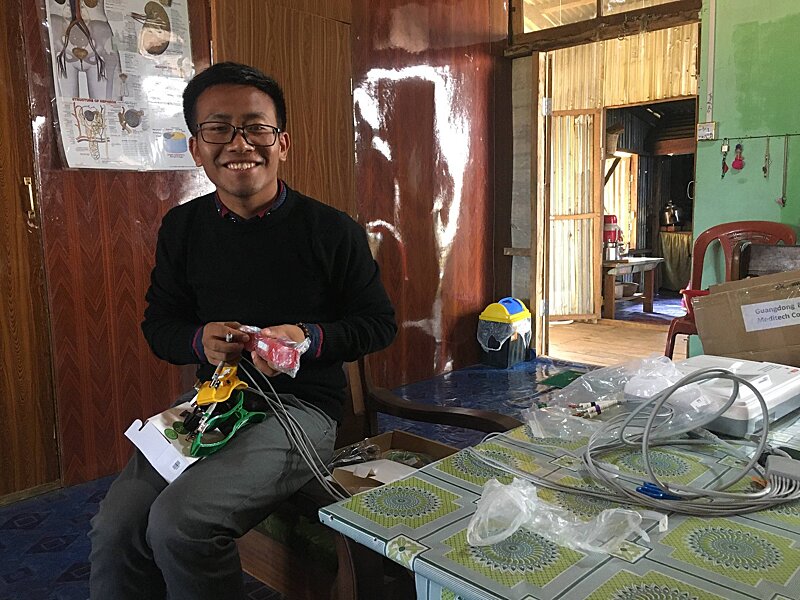 Training
Throughout the year, the clinic hosted multiple training events for staff, CHWs and TBAs.
We also received a returning volunteer, Dr Nick from Guernsey, a retired GP and also a Commissioner with the Guernsey Overseas Aid & Development Commission. Dr Nick ran clinics and training for staff for eight days in March 2020 in addition to a three day training for CHWs. He saw 242 patients at the clinic and provided one-to-one training for both doctors and nurses in a range of topics including patient care and record keeping.
Workshops at the clinic this year had a particular focus on Maternal and Neonatal Health. These were run by specialist nurses, lactation consultants and midwives. They provided support for up-skilling of the local medical team in neonatal resuscitation, care of the new-born, breastfeeding and mother and baby clinics.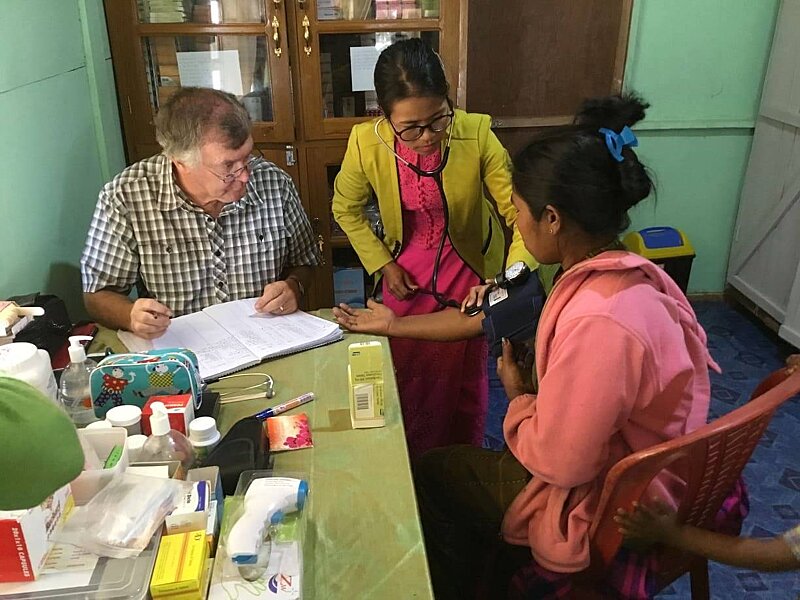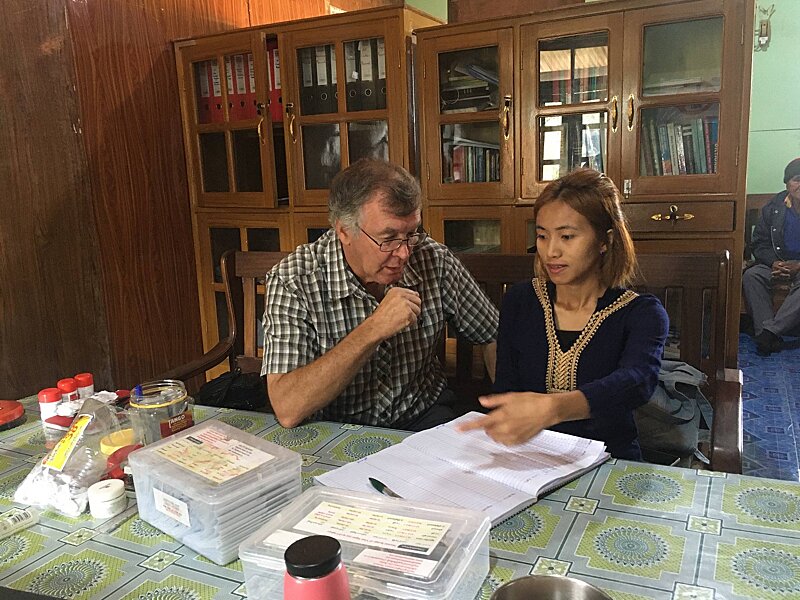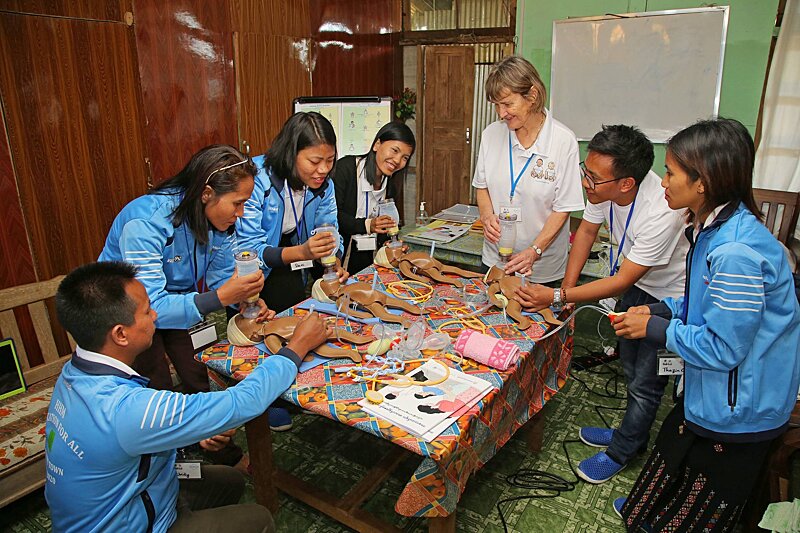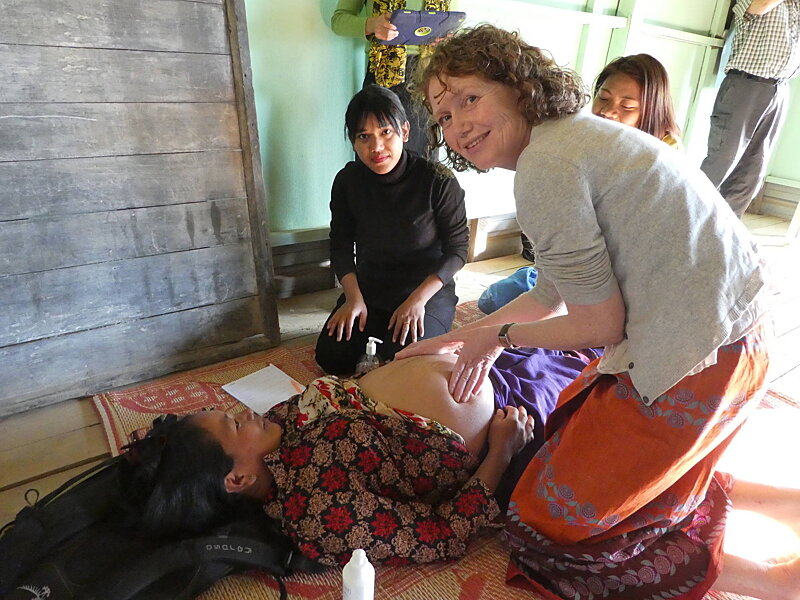 Mobile outreach clinics
The health team conducted a number of mobile clinics and health education campaigns throughout the year in conjunction CHWs. In February 2020, 364 people attended mobile clinics in an outreach to local villages, which included health education advice and nutritional screening for children at the local schools.
These mobile clinics are also an opportunity for the Health Team to meet with locally trained health workers. This collaboration is essential in developing networks of support, maintaining effective communication and ensuring the delivery of quality health care where it is needed most.
During medical outreach, the team were asked to see a 67 year-old female with shortness of breath, high temperature, loss of appetite and fatigue. The patient was pale with signs of cyanosis, a condition where there is not enough oxygen reaching cells. She also had cackles on her chest when listening with a stethoscope. A thorough examination revealed dangerously low blood oxygen levels.

The village had no road access and so the team made a stretcher and carried the patient with members of the village for three hours to reach a road. From there she was transported to a hospital for lifesaving treatment. The patient's blood oxygen levels and vital signs were regularly monitored thanks to the equipment carried from the clinic by the team.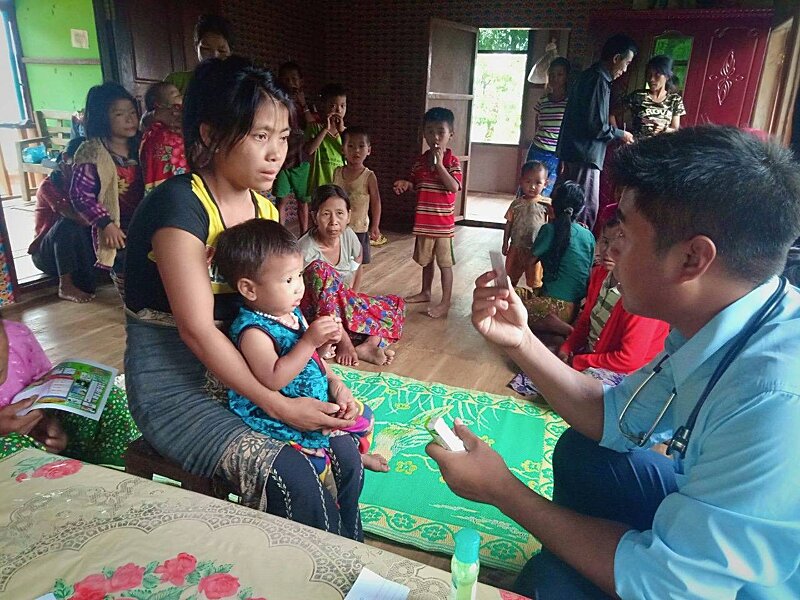 Thank you!
We are so grateful for your continued support for our work. The Clinic was opened in 2017 with only Dr Sasa providing a part-time service to the community. Hope Clinic has now become an essential provider of healthcare to villagers in Lailenpi and the surrounding area.
It has significant potential to grow the range of services offered with sufficient, committed and sustainable funding. If you would like to support this project financially, you can give a gift online or contact Pip, our Partnerships Manager, for a project proposal by emailing: philippa.wilford@healthandhope.org.