There was a child from a remote village whose mother had died and her son had a serious problem with his eyes. He was about 12 months old and there was no-one who would care for him. In the community, there was a feeling that the child would bring misfortune on the whole village. The Community Health Worker living in the village, who had received training from us, told the father of the child that he must bring his son to our training centre.
It took the father several days of walking through the jungle to reach Lailenpi. His child was quickly accepted in our village and treated for his eye condition. A group of women took great care of them, gave them food and water and a place to sleep. The father did not want to take his son back to his village because of discrimination, so he went back alone, leaving the child with us.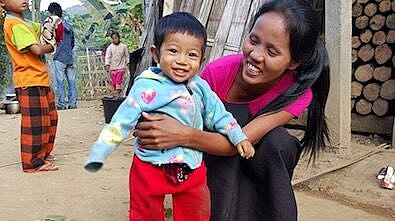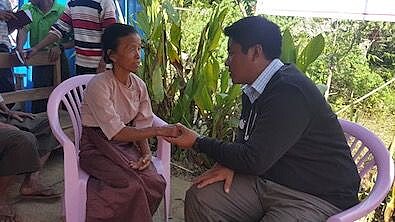 A few weeks later, he returned and found out that his son was doing well and that his eye condition had significantly improved. He was very moved. He asked, 'Why are you so kind to us? My son would have died in my own village, so why do you care for us in your village?'

We told him that his son must be loved and that he must be loved because of God's love. He was deeply moved, and went back to his village to tell others what he had learnt.