Food security
Traditional livelihoods in Chin State are rooted in agriculture; usually paddy rice, mobile fowl and livestock farms and slash and burn crop-planting techniques. However, deforestation and changes in rainfall and climate are reducing farmer's yields. Cash crops cannot compete with lowland products or those arriving from other countries, and falling levels of rice and maize, the local staple diet, are being produced. In addition, safe water supplies for drinking and crop irrigation are insufficient for local demand.
As such, since 2000, food consumption has declined and food insecurity and hunger are common in rural areas for several months each year. This has resulted in widespread malnutrition and the stunted growth of 58% of children in Chin State, the highest in Myanmar.
OUR GOAL is to increase and diversify agricultural production and reduce chronic malnutrition.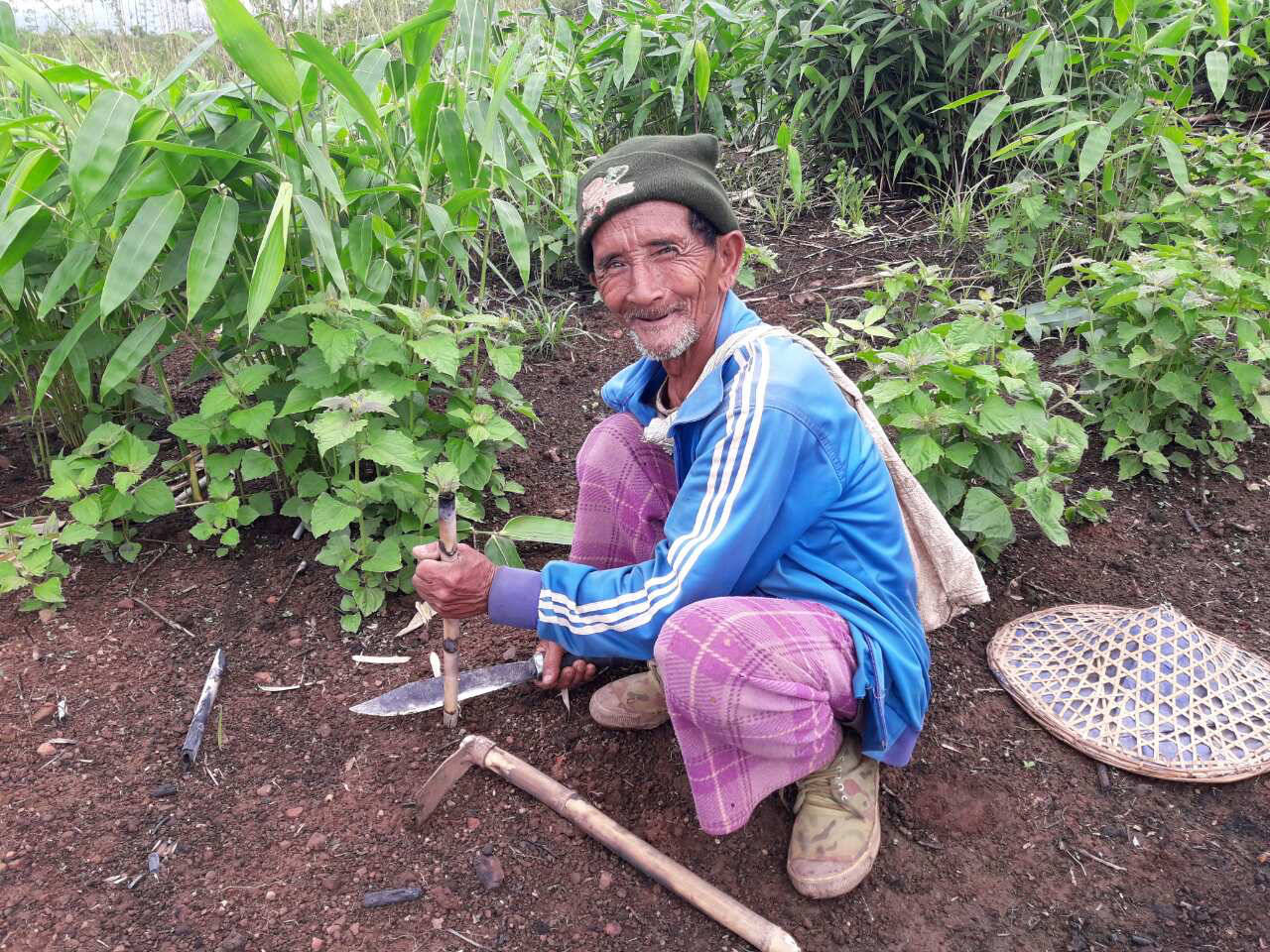 Project Summary
HHM is partnering with a local NGO, Together for Sustainable Development (TSD) and Mission East on a sustainable farming project: 'Something to Eat Every Day' (SEED).
The project focuses on bringing new farming techniques and crop diversification to local Family Farmer Groups (FFGs). The main aim is to show that an increased supply with higher nutritional gains can be achieved using sustainable farming methods, which reduce exposure to natural disasters and divert activity from traditional destructive slash and burn methodology.

In the first two years, 40 FFGs were provided with seeds, tools and training to cultivate a two-acre plot of land. They were able to choose from ten crop varieties designed to provide four harvests, reducing vulnerability and shocks to the staple diet of maize and rice which were susceptible to damage from periodic flooding and cyclones.

While there is still a high dependence on rice in addition to challenges with soil fertility and irrigation, the project has so far seen some notable successes of surplus stock sold in local markets and positive changes in diet impacting enhanced nutritional health.
We have worked this farm since our grandfather's time, almost 20 years now. We are 9 members in our family and 3 children in school and college. The farm supported us in many ways for our food and income but since we don't know proper techniques of planting them that's why we cannot produce as much as we need to due to lack of skills.

But after we come to this sustainable Agriculture Project, we understand that what we have done for so many years was not good enough and need a lot of new techniques to make our farm better and improve. Because in order to make this farm sustainable to depend on, our mindset is completely changed and we have learned at least basic techniques to look after our crops, land preparation and utilise our water source.

So now we are very excited to learn new techniques and work better in our farm because we understand that only this farm will give us enough nutrition food, enough income for our family and remain for our children to depend on with even after we are gone from this world.