Health & Hope is a partnership between Health & Hope Myanmar (HHM) and Health & Hope UK (HHUK).
Together, our mission is to bring hope and development to the poorest people in western Myanmar (Burma), through primary healthcare, education and food security projects. Our shared vision is to see lives transformed and communities that are thriving and self-developed.

HHUK's primary role is to provide representation, increase awareness, raise funds, and offer technical support for HHM, the implementing partner. The partnership is built on a foundation of our shared Christian faith, demonstrated in our commitment to prioritise loving God and loving our neighbours as ourselves. It is this faith which motivates our team to serve those in need.
HHM works primarily alongside the local church in carrying out its activities as, where it exists, the local church forms the bedrock of community life in many villages across the region. We are not, however, exclusive in our actions. Our Christian faith demands that we respect the rights and choices of all people we serve. As such, we work equally alongside villagers of any faith or none. We provide non-discriminatory humanitarian aid and development services in the areas of health, education and food security.
To find out more about each organisation, click on the tabs below.
Health & Hope Myanmar (HHM) is a locally registered NGO in Myanmar.
Originally founded by Dr Sasa during his medical studies, the work started in 2007 when international funds were raised for medical work and cross-border food aid to respond to the plight of over 120,000 people affected by a regional famine. By mid-2017, he, along with a committed indigenous staff team, completed the training of 791 CHWs and 126 Traditional Birth Attendants (TBAs) serving a population of 150,000 people across 445 villages. In addition to running projects focused on improving healthcare, HHM has pioneered a number of initiatives in the field of education, as well as undertaking relief work in response to natural disasters. You can read more about Health and Hope's founding story by clicking here.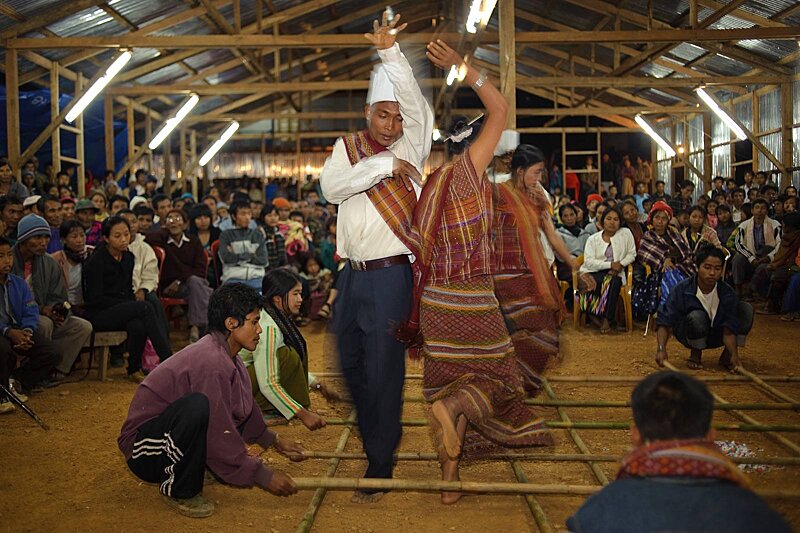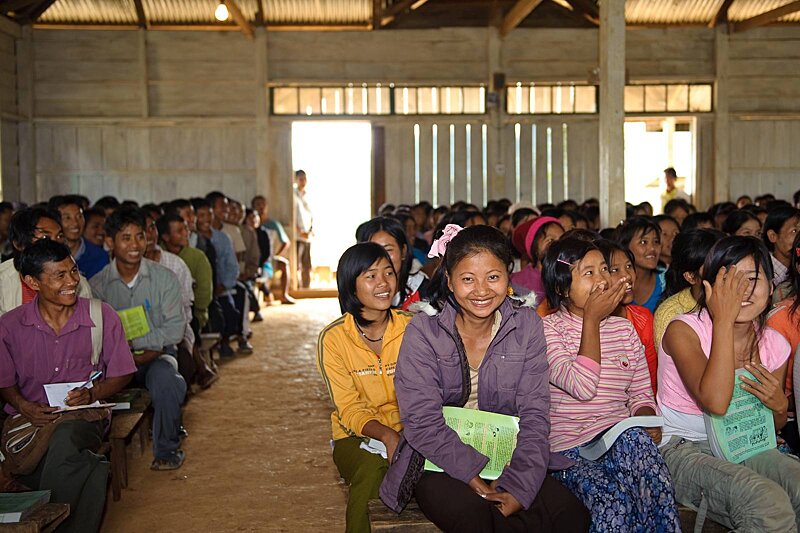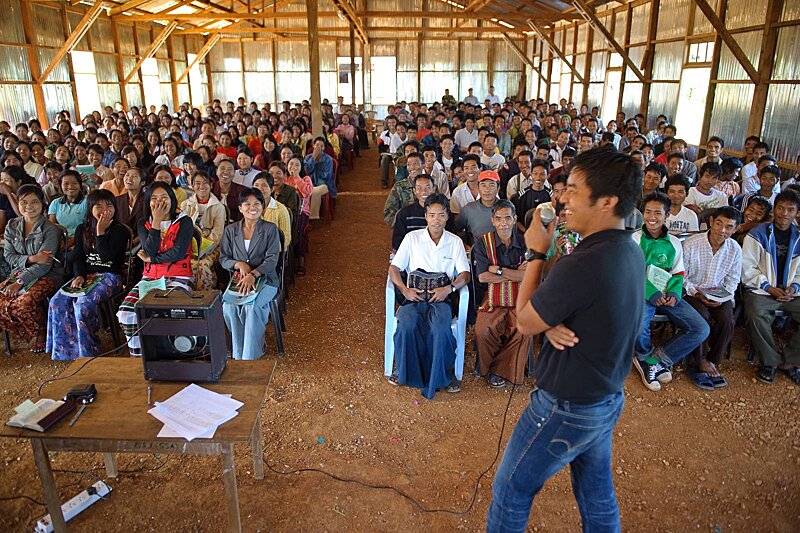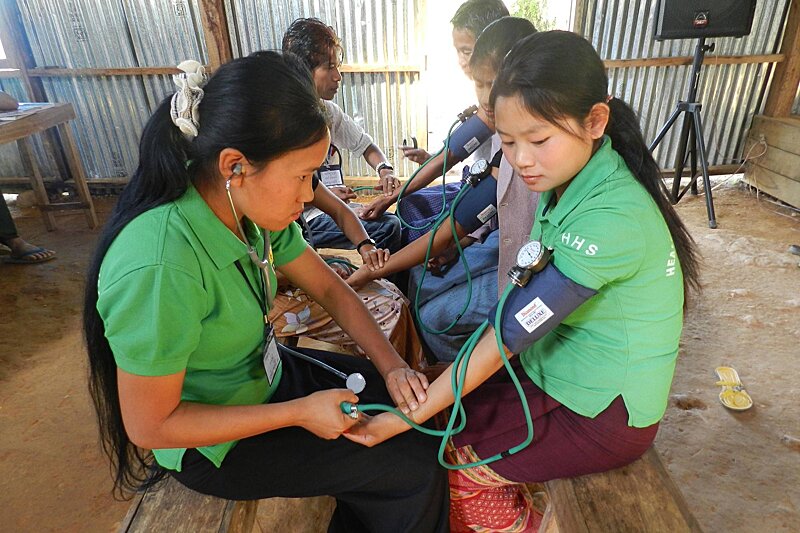 HHM contributes significantly to leadership across the region. It works hard to ensure its ongoing development is responsive to needs identified by local communities. HHM has spent significant time building connections at multiple levels with local, regional and national civilian authorities, as well as an extensive network across civil society stakeholder groups. HHM's reputation now precedes itself, with many villages requesting support for health and education interventions. This credibility to reach and mobilise communities affords the opportunity for leveraging significant influence and, therefore, achieving measurable improvements despite limited resources.
HHM's success continues to be dependent on local people and volunteers, who go to extreme lengths to lend their time, energy and resources to support the ongoing work on the ground.

HHM is based in the Mara town of Lailenpi in western Chin State. Originally a village, Lailenpi was inaugurated as a town in 2016 in recognition of both Health & Hope's work and the resilience of local people to bring transformation through self-determined change. The population has more than doubled to over 3,000 in the last decade and was visited in February 2017 by the Vice President and Cabinet members who came to see the work of HHM and the achievements of the townspeople.
HHM is composed of 37 indigenous staff members. The team members are rooted within the communities they serve and work closely alongside local church and village elders to deliver projects at the invitation of, and in partnership, with local villagers.
Our values
We are committed to the empowerment and transformation of individuals and communities. We aim to empower local villagers to find innovative solutions to the problems they face. We believe in the importance of holistic wellbeing in transformation, considering the physical, emotional, social and spiritual needs of the people we serve.
We are committed to developing long term relationships and the affirmation of equal individual value. We work alongside the leadership of local villages to address their needs, encouraging their active participation in their own development. We strive to ensure there is equality and accessibility to the services and activities we offer to all people regardless of religious faith, gender, ethnicity, tribal grouping or social status.
We are a learning organisation, accountable to the people we serve and committed to the transformation of communities we walk alongside. We take consultation with local villagers seriously and develop our services in response to their ongoing feedback and prevailing local needs.