Education
The education system in Myanmar currently excludes rural, poor, ethnic minority children at birth due to location, language barriers, poverty, curriculum content and access to high-quality teaching adapted to the local context. Pre-school coverage in Chin State is severely limited and the levels of supervision and teaching quality diverse, with 3 to 5-year-olds often receiving no training in their own ethnic language. These problems continue on into primary school and, combined with high levels of household poverty, contribute to a school drop out rate of 18% by 11 years of age.
In rural areas, the high poverty levels, combined with lack of access to educational services, and exams often set in non-ethnic languages, contribute to only 8% of children passing their final exams at age 15, compared to 17.8% in urban areas. Specifically, in March 2017, under 2% of students passed the year 10 exams in Lailenpi town in western Chin State where Health and Hope Myanmar's work is based. This dismal pass rate has contributed to weaknesses in local drivers for change, as only students who matriculate from year 10 are able to secure formal employment or go onto further education.
OUR GOAL is to increase the number of skilled people who are willing and able to take the lead in community development initiatives.
Click the tabs below to find out more about our current projects.
Summary
We believe that education is crucial in building long-term sustainable development in Myanmar, raising levels of social awareness and preparing future leaders to be the catalysts of a fair and equitable society. The Freedom to Education Project (FEP) has been running since 2013 and provides scholarships and support to individuals who have passed their year 10 exams, enabling them to continue their education and go on to university. Since 2009, this project has supported 87 students from rural Chin State to undertake college and university education. Successful graduates from this project have returned to Myanmar over the last few years, some taking up work as civil servants and in the private sector, however the majority of graduates returning to work with HHM. Recently, these have included three doctors, three nurses, two teachers, two business management and three science graduates.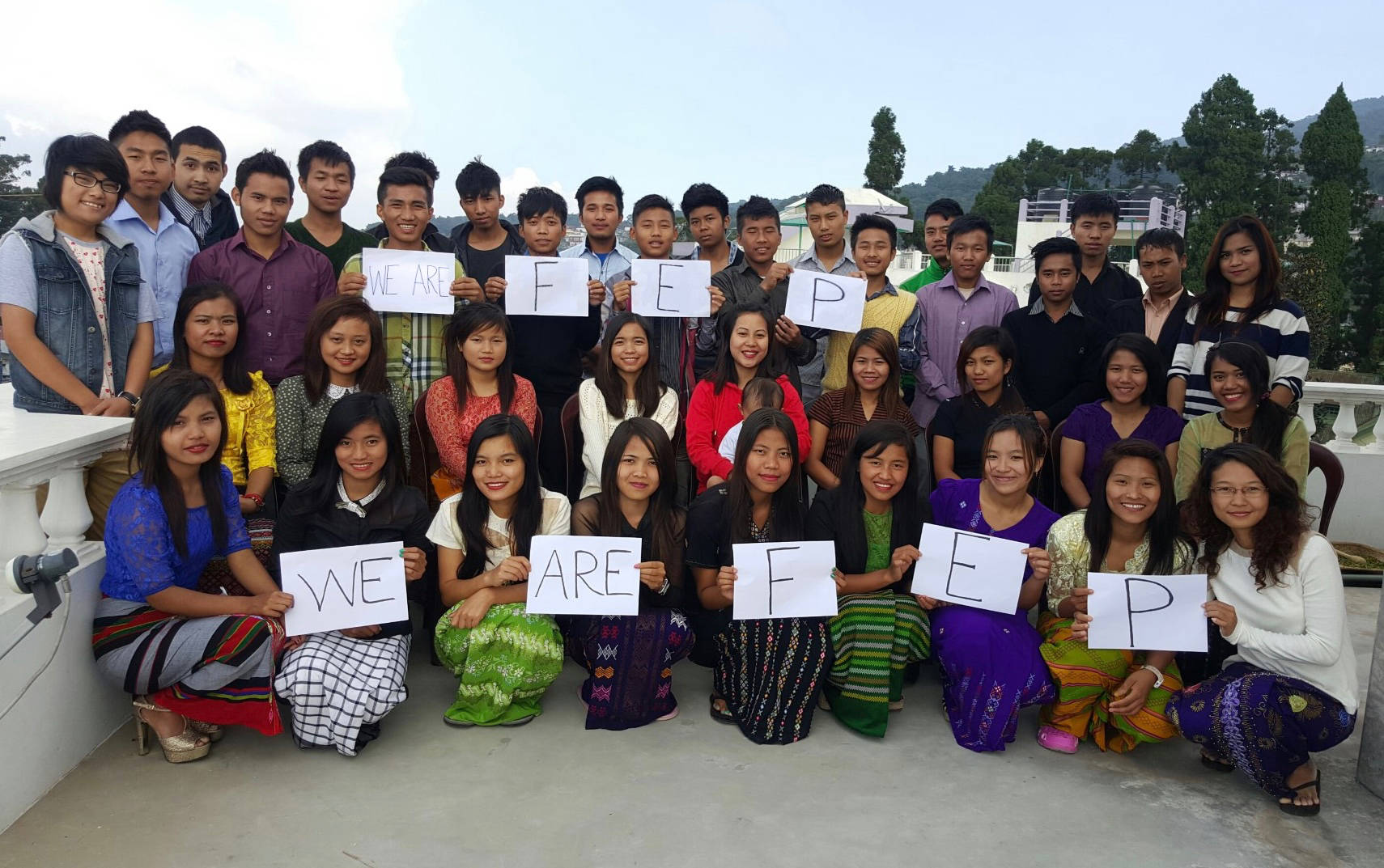 Challenge
Children in rural areas of western Myanmar face challenges in their attempts to access education, including: rugged geography; a scattered population; natural disasters; food insecurity; teaching in non-ethnic languages and a lack of qualified teachers. These challenges, combined with the highest levels of household poverty (73%) in Myanmar, have led to a school drop-out rate of 18% by grade 5 in Chin State, and only 8% of children passing grade 10 in rural areas, where poverty is the greatest.
Solution
We offer students, who carry a vision for the long-term benefit of their people, the opportunity to pursue higher education. They are provided with accommodation, subsistence, mentoring and support towards educational fees. In 2016, 74% of our Year 12 students passed their final exams, and our medical students achieved between 86-91% in their year-end assessments. This was a significant achievement for students coming from subsistence farming backgrounds, many with illiterate parents.
Dipar's story