Infrastructure Projects
Health & Hope has delivered a number of one-off projects that support our core objectives, either directly or in partnership with other organisations. These include our annual appeals and in the past have included the rebuilding of the training centre in Lailenpi, which was destroyed in a cyclone in 2017, building a dormitory for the Education for All students, and supporting the construction of an Airstrip in Lailenpi town alongside Mission Aviation Fellowship which has currently paused due to insecurity.
Click on the tabs below to find out more about these projects.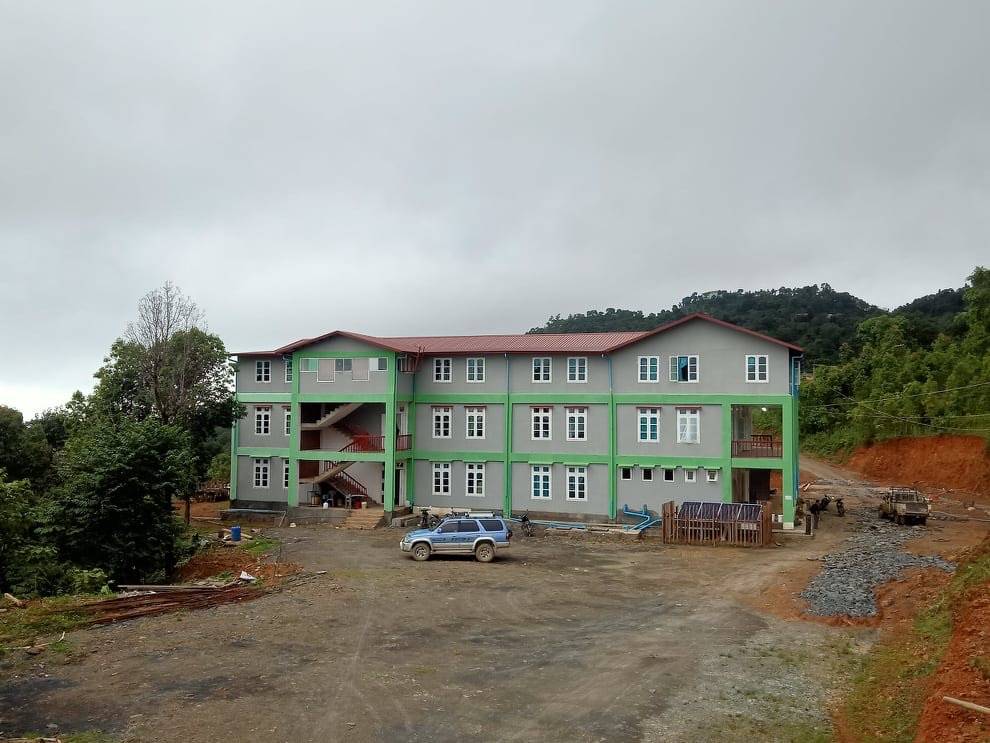 Project Summary
On 30th May 2017, Cyclone Mora reached Bangladesh before moving northwards through western Myanmar. Torrential rain and high winds destroyed homes and triggered landslides in rural villages. Thirty-seven families were made homeless in Lailenpi village where Health & Hope Myanmar's (HHM) work is based. Seven buildings of the HHM's training centre were destroyed including the main training hall, kitchen and dining area, and four dormitory buildings.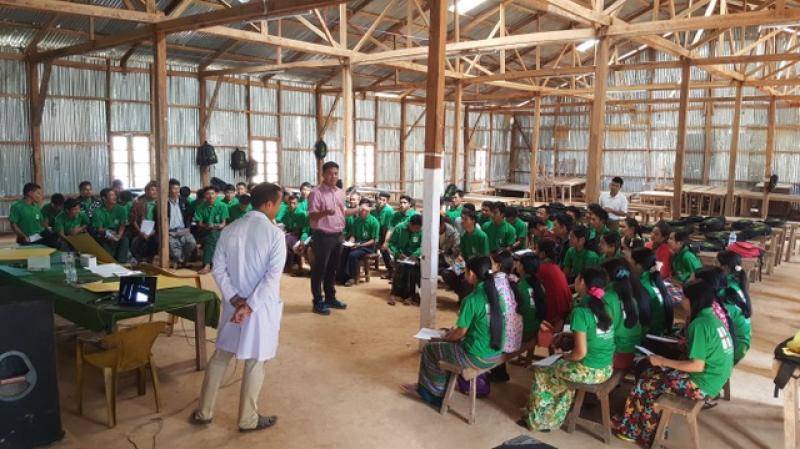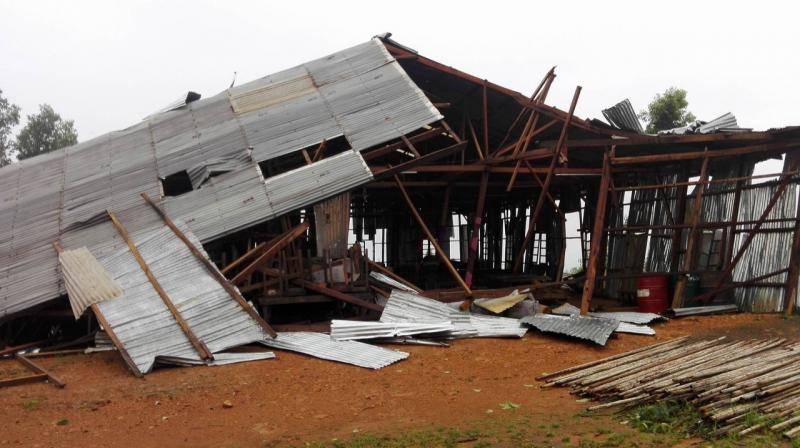 Having lost such critical infrastructure, and with only the office and clinic left standing, plans were made to rebuild a new cyclone-proof training facility. The community in Lailenpi went straight to work in clearing the site, and construction started in December 2017.
The building continues to be a source of pride and a testimony to the hard work and resourcefulness of the team and local community. The construction process was a community effort, providing valuable opportunities for employment, in particular for local women, as well as skills training for local craftsmen, thanks to our partnership with Engineering Ministries International (EMI-World).
The training centre is critical to the outworking of Health & Hope's vision of providing facilities for:
Training for Community Health Workers (CHWs) who give vital healthcare to people in remote communities;
Maternal Health training of Traditional Birth Attendants (TBAs), local trainers and government midwives;
Support for up to 100 students studying full-time in our Education for All project;
Office space and a logistical base for emergency relief in times of civil unrest and national disasters.
In February 2020 we were fortunate enough to be supported by SolarLEAP who funded and installed a solar powered computer suite and offline electronic library at the Training Centre. The library will provide an incredible resource for the local community and students.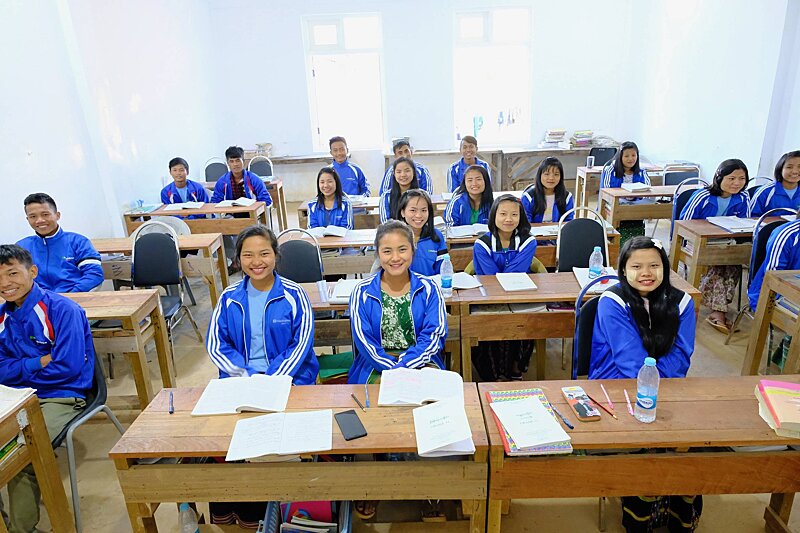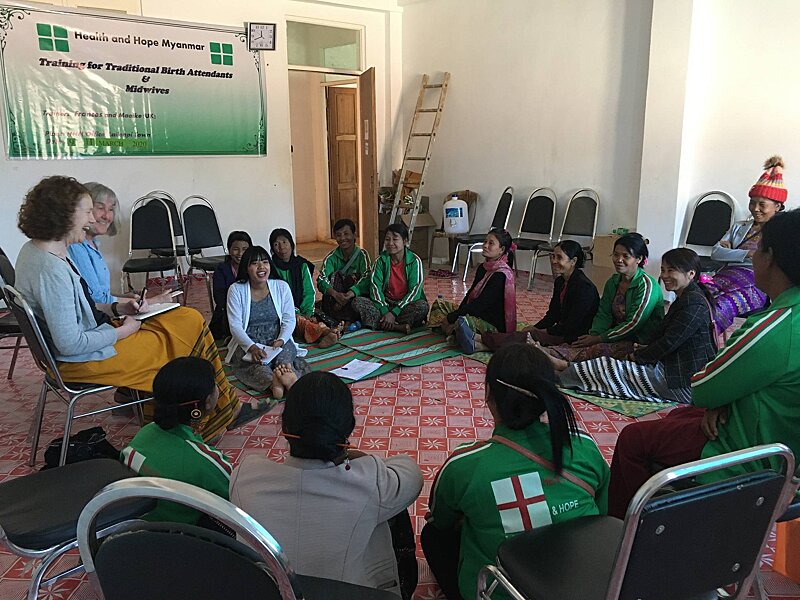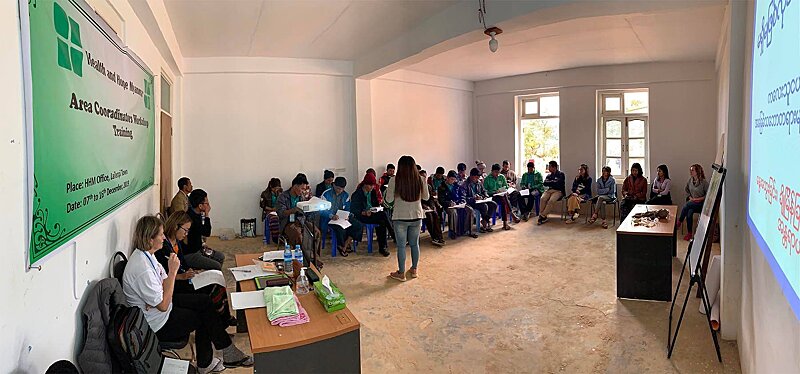 The completion of the Health & Hope Training Centre was a mammoth effort, funded by the incredible generosity of our supporters, and achieved through the incredible hard work of the local community . The impressive building has been built to stand the test of time and will provide vital training and support to a generation of people within the vulnerable communities that we serve.