Posted on 19th June 2020 by Philippa Wilford
Snapshots from my trip to Lailenpi with Health & Hope by Bill Hunter
Saturday — Monday
We arrived in Lailenpi after nearly three days of travel from Southampton! After our long-haul flight, we relaxed by a pool at the hotel preparing for the next section of our journey. Both Hannah, our host, and Dr Nick — a retired GP who'd travelled out with us to lead much of the planned training programme — warned that the 2-day drive from Bagan to Lailenpi would be gruelling.
We thought we were prepared, having loaded up on snacks and water, books and games for entertainment. Our cameras were charged, and we were feeling positive.
It was about an hour into our journey, when Dr Nick said how much better these roads were than what lay ahead that I realised how wrong we'd been — I'd already banged my head three times! On the plus side, the scenery was mind-blowing and we got to see an elephant!
Once we made it to Lailenpi, we were greeted by the whole Health & Hope team holding a large banner. They gave us traditional Chin scarves, and we all sat down for an incredible meal. This was our first taste of the amazing hospitality we enjoyed throughout our stay. Already overwhelmed by the generosity shown to us, we collapsed into bed, very grateful to have arrived!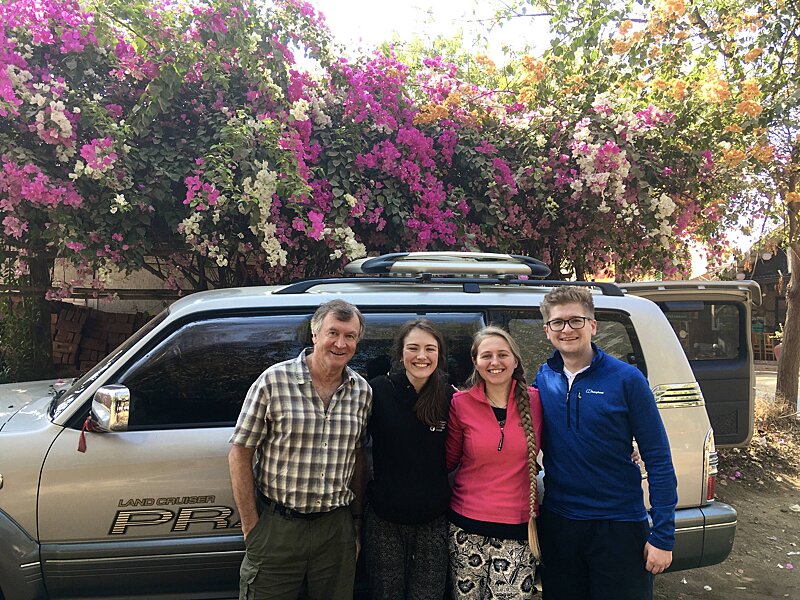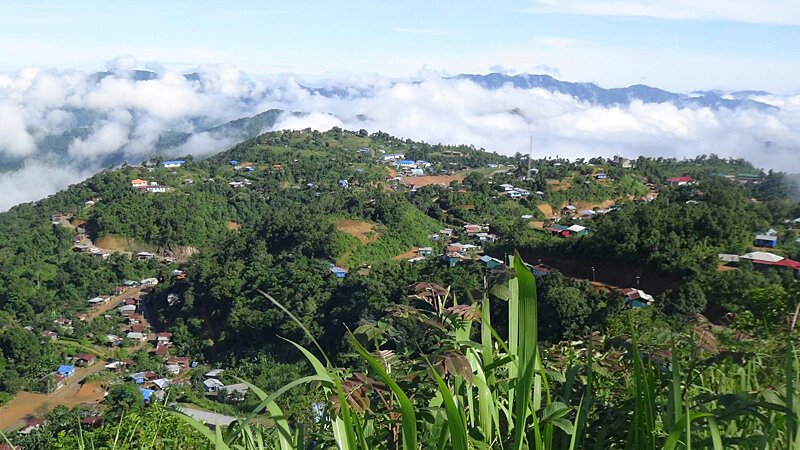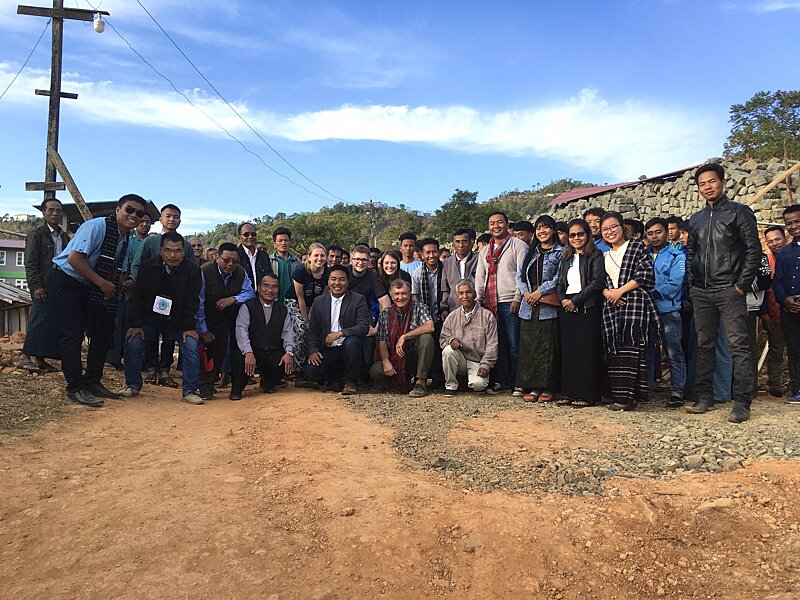 Tuesday
It was straight into an early start for our first day! After a fantastic breakfast we got stuck into teaching with Dr Nick as part of the Community Health Worker (CHW) training workshops. We went over their medicines list, and were incredibly impressed by the level of knowledge of the CHWs.
After a full day, we sat down for dinner, then Dr Sasa took us up to see the new airstrip being built. The village choir came along and sang Hallelujah while the sun set around us. Afterwards, Dr Sasa took us to his Dad's house for tea. The variety to the day's event felt intense, but absolutely wonderful.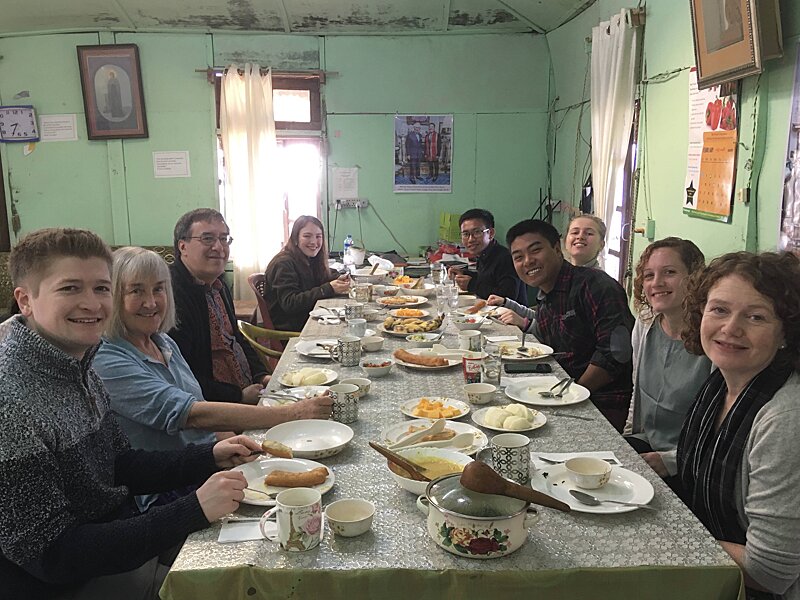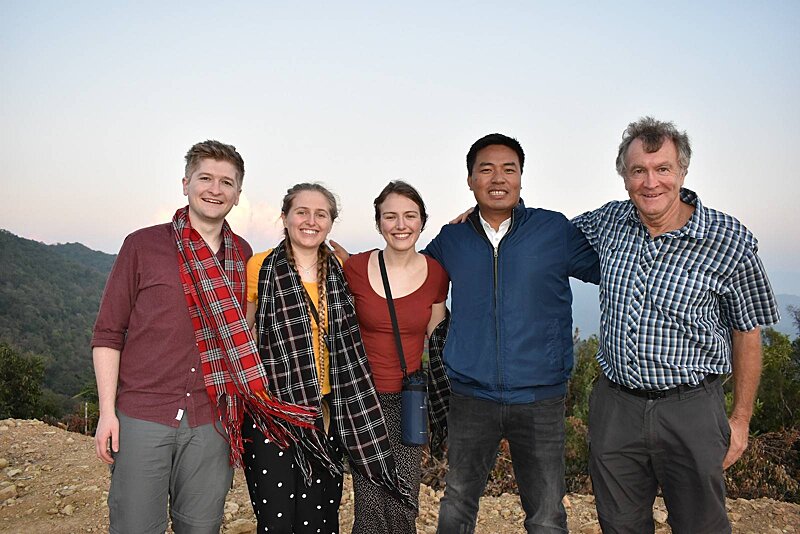 Friday
This was the first day I had the chance to go to the Midwife-run workshops where they were teaching on Breech Birth and Shoulder Dystocia. It was genuinely better than any teaching I've had in the UK on either of the subjects, even after five years of medical school and an eight-week placement on Obstetrics, which had all been good! I came away feeling like I've never been more prepared to deliver a baby.
This evening I had one of the most crazy experiences of my life! There was a 91 year old preacher arriving from India for a church conference that also happened to be running in Lailenpi. This preacher was the last Mara man to have been baptised by the original missionary who came over from England to Myanmar. Dr Sasa thought it would be a respectful symbolic gesture to have us carry him through the town to the church! It was amazing to take part in such an incredible display of faith and thankfulness, and was like nothing I'd ever experienced in the UK.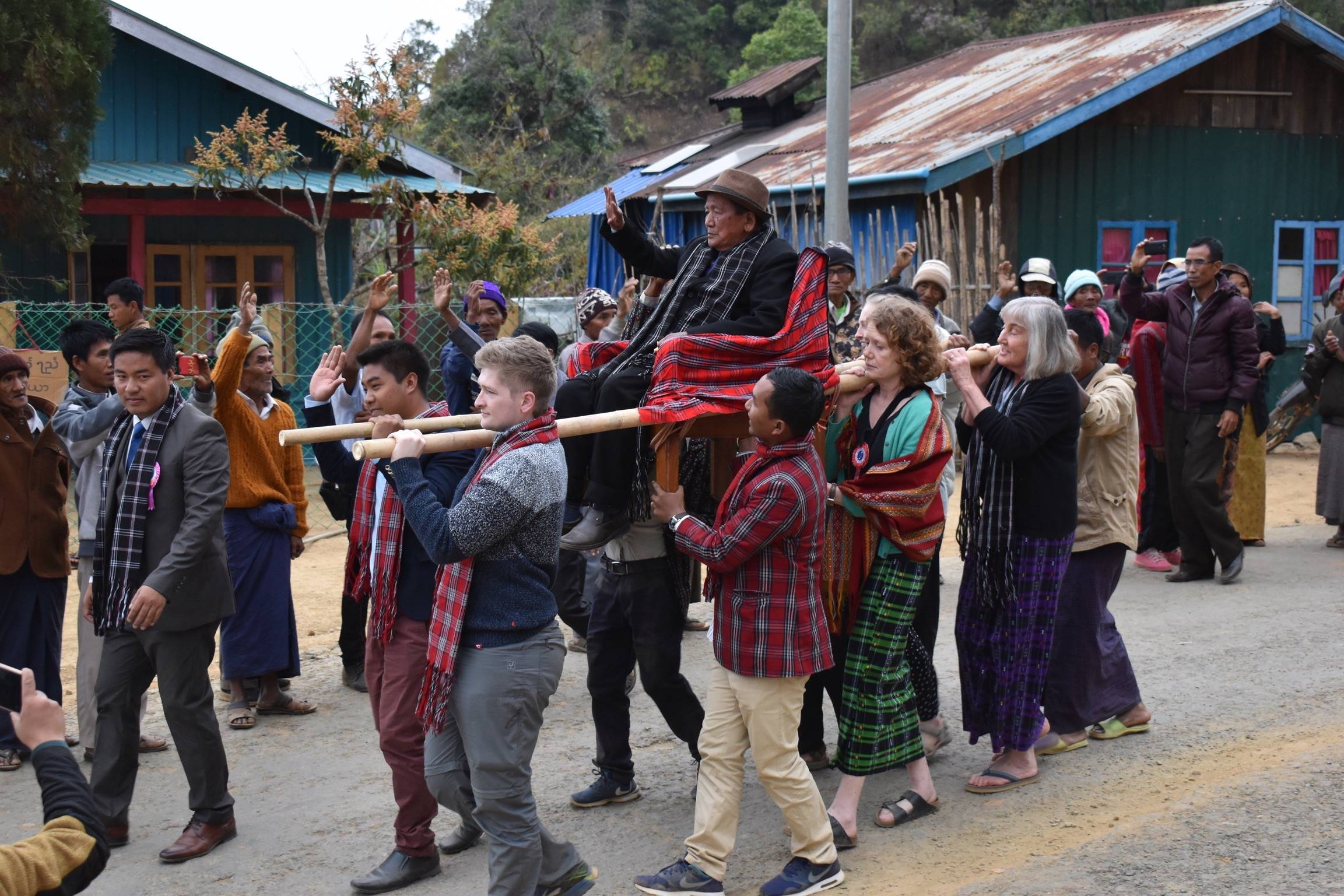 Sunday (sometimes known as a day of rest!)
At the end of a very full week, we were told we'd finally get some time to relax, and even have a lie in. None of that happened but I couldn't have been happier.
Dr Saki kindly gave me a Long Gee to wear after he caught me admiring one earlier in the week so I got to go to Church in traditional clothing. We danced with some of the local people and sang 'Sing Hosannah,' which ended up getting thousands of views on Facebook!
After lunch, we all sat on the balcony and sang hymns and songs while Dr Saki played the guitar. It was one of the most peaceful and enjoyable experiences I've ever had, and I felt privileged to share in this time together.
Some of the HHM staff took us on a walk through the town afterwards. We ended up stopping at a stranger's house for bananas, seeing a local seamstress at work, and a hairdresser's. It was great to see the community; everyone was so kind and generous. One of the HHM staff members told us if he wanted to, he could walk the seven days to the capital city, staying with strangers who would happily host him even if they didn't speak his language. It was amazing to witness these expressions of Christian kindness at their most pure.
On the way back, we stopped for coffee at the Head Preacher's house, and at a local school where students were preparing for exams. We were able to pray for the children and talk to them about our own experiences of exams and how to prepare for them.
We got back to our rooms well after dark, absolutely exhausted from this 'day off' but very happy!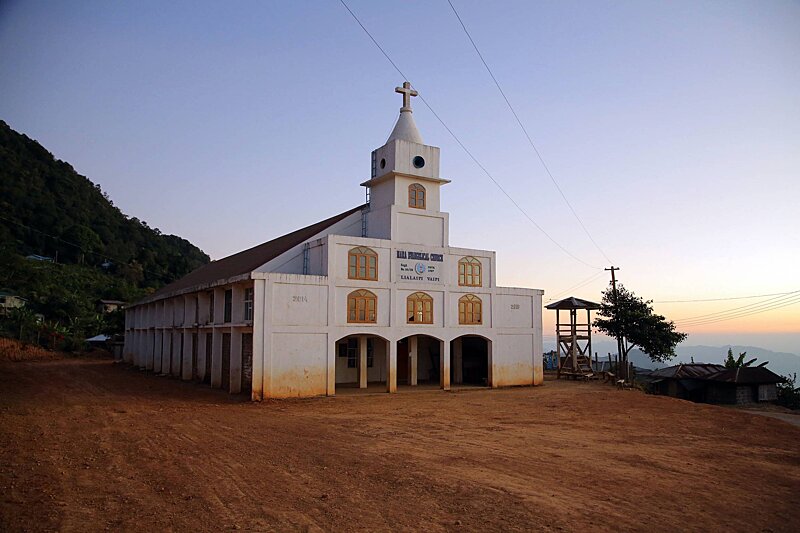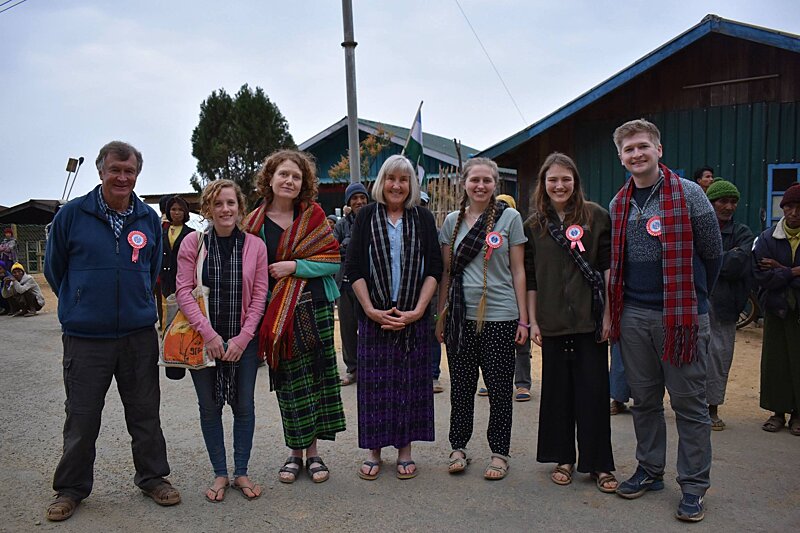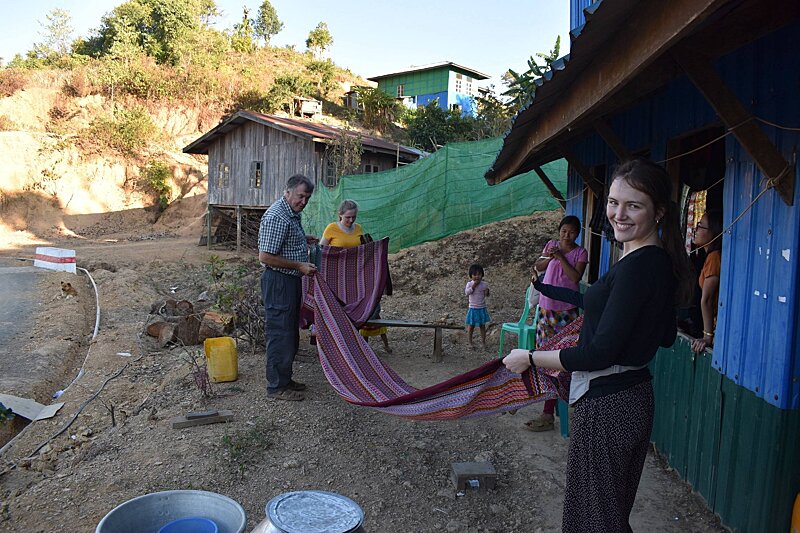 Wednesday
It was another very full day in the clinic seeing patients.
Earlier in the week, I'd seen a patient who had some mental health issues that sounded very like PTSD from a terrible experience she'd been through. Unfortunately, it seemed little could be done as facilities for mental health care don't exist.
I happened to mentioned this over dinner, and how sad it was that complex needs such as this patient's are difficult to support. Afterwards, Dr Saki pulled me aside and asked who I'd been talking about. I found it hard to give many details, but he persisted, asking which nurse had been with me. He went straight away to track her down and follow up with the patient.
There were many small moments like this, which had I not been directly involved, I simply wouldn't have noticed. Clearly there was more care that could be offered to this patient than I realised. It was another reminder of the kindness of everyone within this tight-knit community.
At that dinner, we were also joined by members of the army who treated us to a song — yet another memorable moment!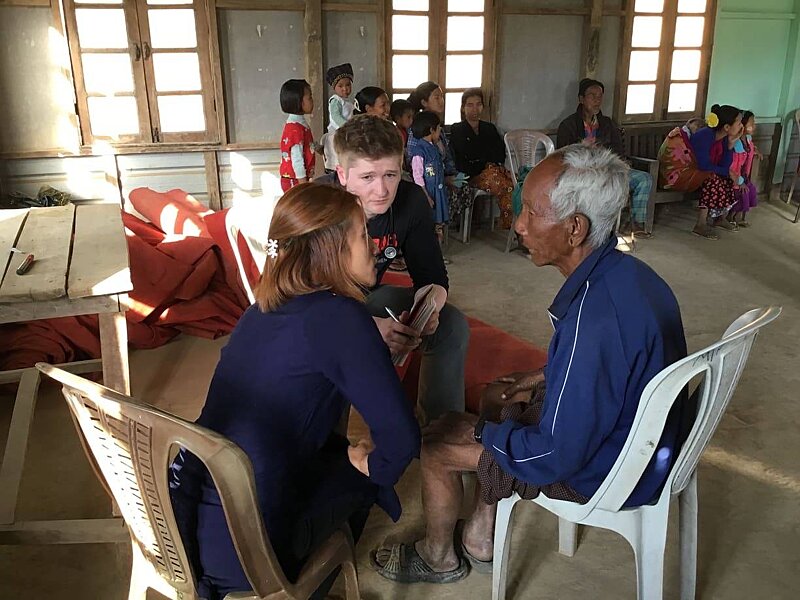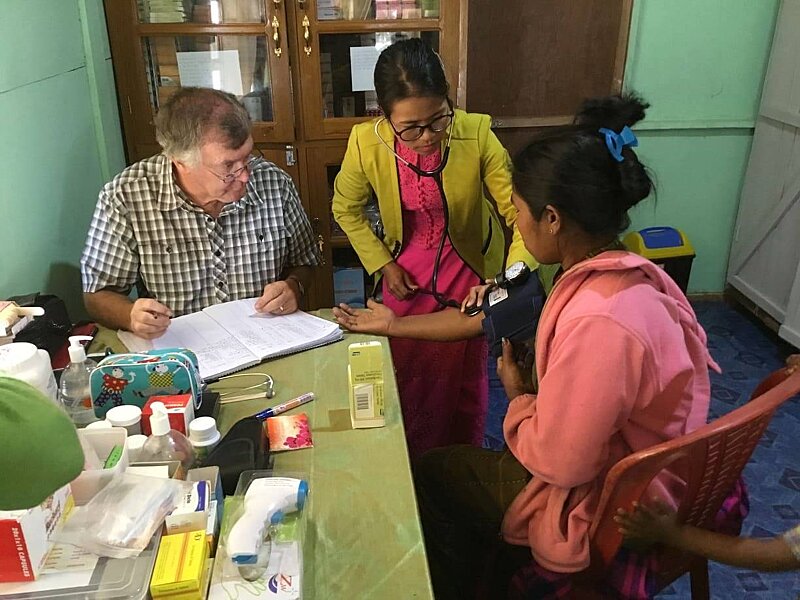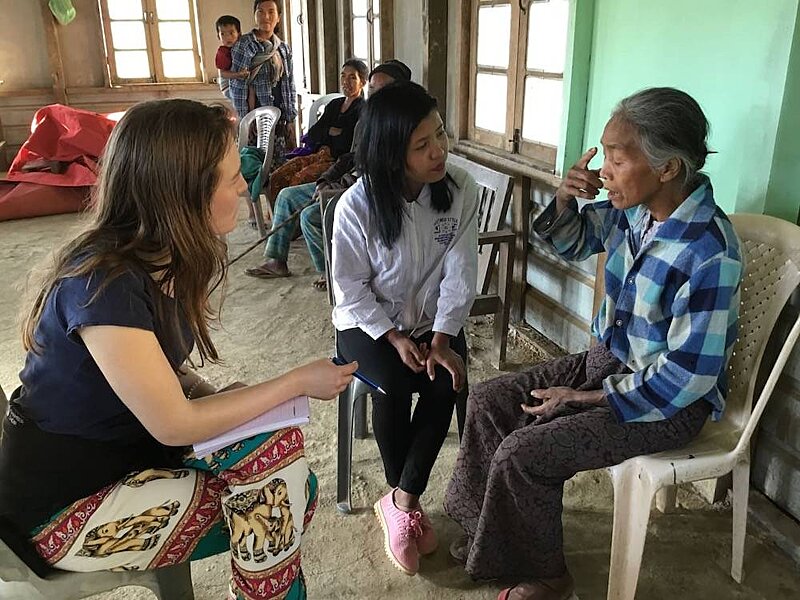 Friday
Sadly this was our last day in Lailenpi. I spent it in the clinic. Later, we got to take part in a stone laying ceremony for the new student accommodation. Then it was time to say goodbye to everyone who had been so kind to us.
Saturday
We left early this morning. The drive back was shorter than the way up as it was downhill all the way! We were very sorry that the outbreak of Covid-19 meant we needed to make emergency plans to return home rather than continuing our time in Myanmar. All in all, it was an incredible experience. I feel so privileged to have taken part.
Thank you to everyone at Health & Hope.