Education
OUR GOAL is that young people experience improved educational prospects, long-term socio-economic wellbeing and are proactively contributing towards the development of their local comunity.
Children in Chin State live in a neglected and impoverished region of Myanmar and face a myriad of challenges in their attempts to seek a basic education. The area is remote, the landscape rugged and the population scattered. A chronic lack of investment and recurrent natural disasters have led to the highest rate of household poverty in Myanmar (58% living on less than $1 / day, 2017 src: UNDP / World Bank), poor infrastructure, food insecurity and poorly functioning health and education systems.
The education system currently excludes rural, poor, ethnic minority children due to language barriers, location, poverty, and curriculum content. Pre-school coverage in Chin State is severely limited and the levels of supervision and quality of teaching vary widely. Children often receive no teaching in their ethnic language.
In rural areas, the high poverty levels, combined with lack of access to educational services, and exams often set in non-ethnic languages, contribute to only 8% of children passing their final exams at age 15, compared to 17.8% in urban areas. Last year, less than 5% of students passed their Year 10 exams in Chin State. This dismal pass rate has contributed to weaknesses in local drivers for change, as only students who matriculate from year 10 are able to secure formal employment or go on to further education.
Click the tabs below to find out more about our current projects.
A video showcasing our Education for All students:
Summary
This project was launched in June 2019 and is along sought-after education initiative which provides a targeted year of education, aiming to significantly improve the Grade 10 matriculation rate and future life opportunities for up to 100 students from 30 remote villages.
Challenge
Children in Chin State live in a neglected and impoverished region of Myanmar and face a myriad of challenges in their attempts to seek a basic education. The education system in Myanmar currently excludes rural ethnic minority children due to reasons such as their remote locations, the language barriers, poverty, and curriculum content. Less than 5.5% of students pass their Grade 10 exams in Chin State.
Solution
The Education for All project launched in June 2019, providing full-time education to 100 students, with the aim of a significant increase in the Year 10 matriculation rate. The project will provide:
Nine months of full-time schooling in all subject areas to grade 10 repeater students from low income families, including provision of key educational resources, trained tutors, and a safe place to study;

Supplementary food to undernourished and malnourished students to aid their studies;

An accessible library of educational materials to support studies;

An education campaign to promote the importance and value of education and encourage families to support their children to complete high school;

Training and development of HHM teaching staff, including one month's mentoring an educational consultant on teaching techniques and formation of the teaching curriculum.
The project was piloted in 2018, supporting 202 students part-time, who were studying in two schools in Lailenpi town. The team focused on providing additional tutoring in English, Maths, Physics and Biology. The Year 10 exam results are just out and there was a significant improvement.

As a result of the pilot project, 24% of students passed their exams compared to under 10% two years ago.
The 2019 result means that an additional 21 students passed the Year 10 exam in comparison to 2018 at a cost of £182 per student.

Whilst the pass rate in Chin State continued to be the lowest for the whole country, students in Lailenpi achieved a 4% higher pass rate than the state average (20%), with the highest state in the country achieving 37%. For a remote rural town, this is a significant achievement, almost matching the pass rate of students from the state capital, Hakha.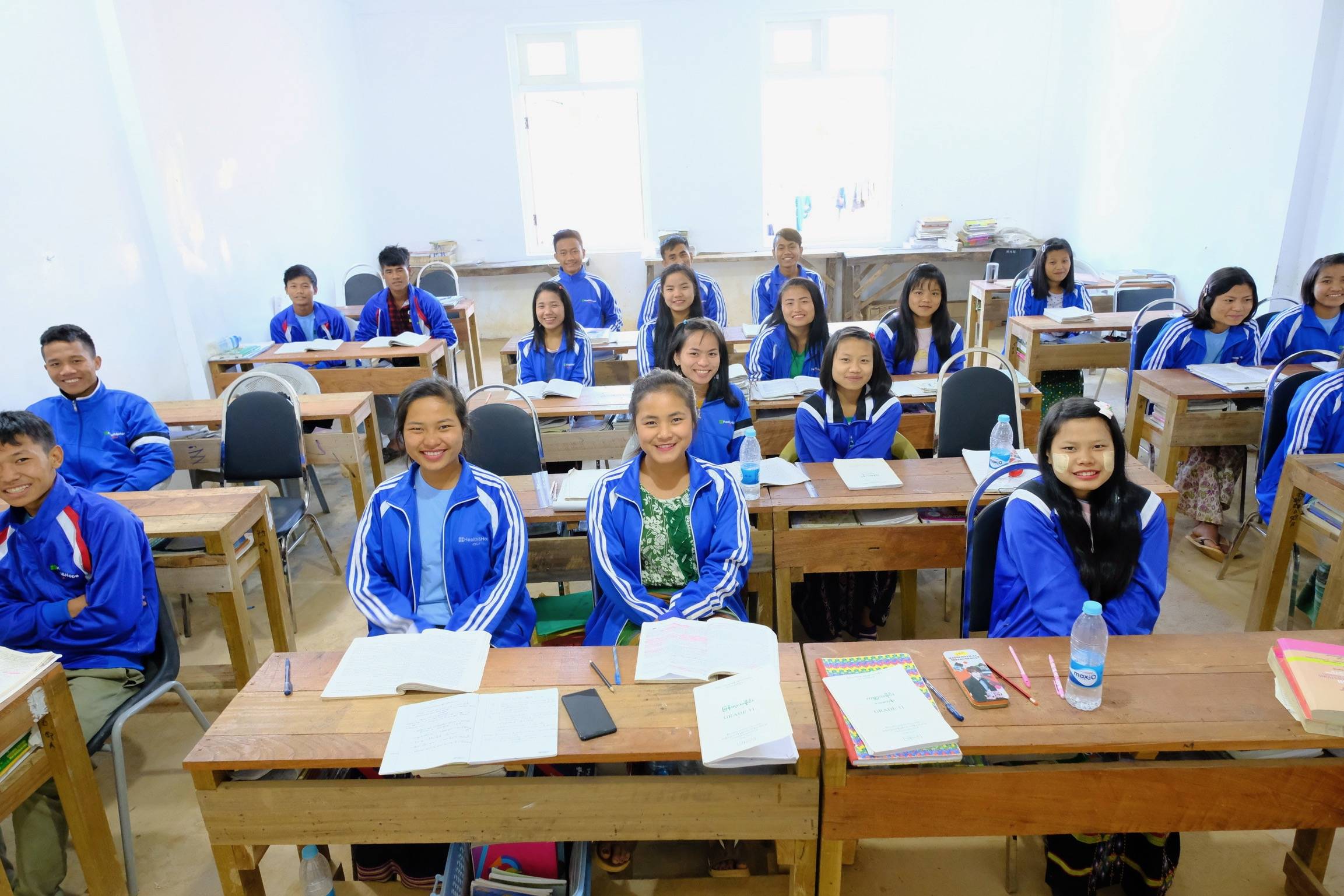 Imagine doing 5 of your GCSEs in your third language, and you really don't have a grasp of that language! Well that's what it's like for the Y10 students in Lailenpi! I visited in January 2019, and rather than being surprised at how few students pass these all-important Y10 exams, I was amazed that any had passed at all. And yet some of the 2% who did pass a few years ago, went on to complete degrees and have since returned to support and transform their community.

Education is valued and prized in Lailenpi, so much so, that even years after failing to pass their Y10 exams they have become part of the 100 "Repeater Students" now taught by Health & Hope staff. The team have taken on the challenging task of giving these "Repeater Students" another chance. Their relentless hard work, patience and willingness is sure to reap rewards. Suppose a far greater percentage pass this year, go on to do extra study and then return to Lailenpi - think of the further transformation that will take place! Wow!
Latest update
In November 2019, Janette Creber visited the education team in Lailenpi to run additional training with the teachers and provide support for the project. The students sat their exams in March 2020 and although results have been delayed as a result of the COVID-19 outbreak, we expect to be able to report back on these soon.
In order to provide accomodation for students attending the project next year, we have recently embarked on a Dormitory building project. Click here to read more and find out how you could support this work.
Check out this short video which shows the project in action as well as Esther's Story, one of the students from the project who dreams of becoming a nurse to help those in her community.