A very big THANK YOU!
Posted on 10th December 2020 by Philippa Wilford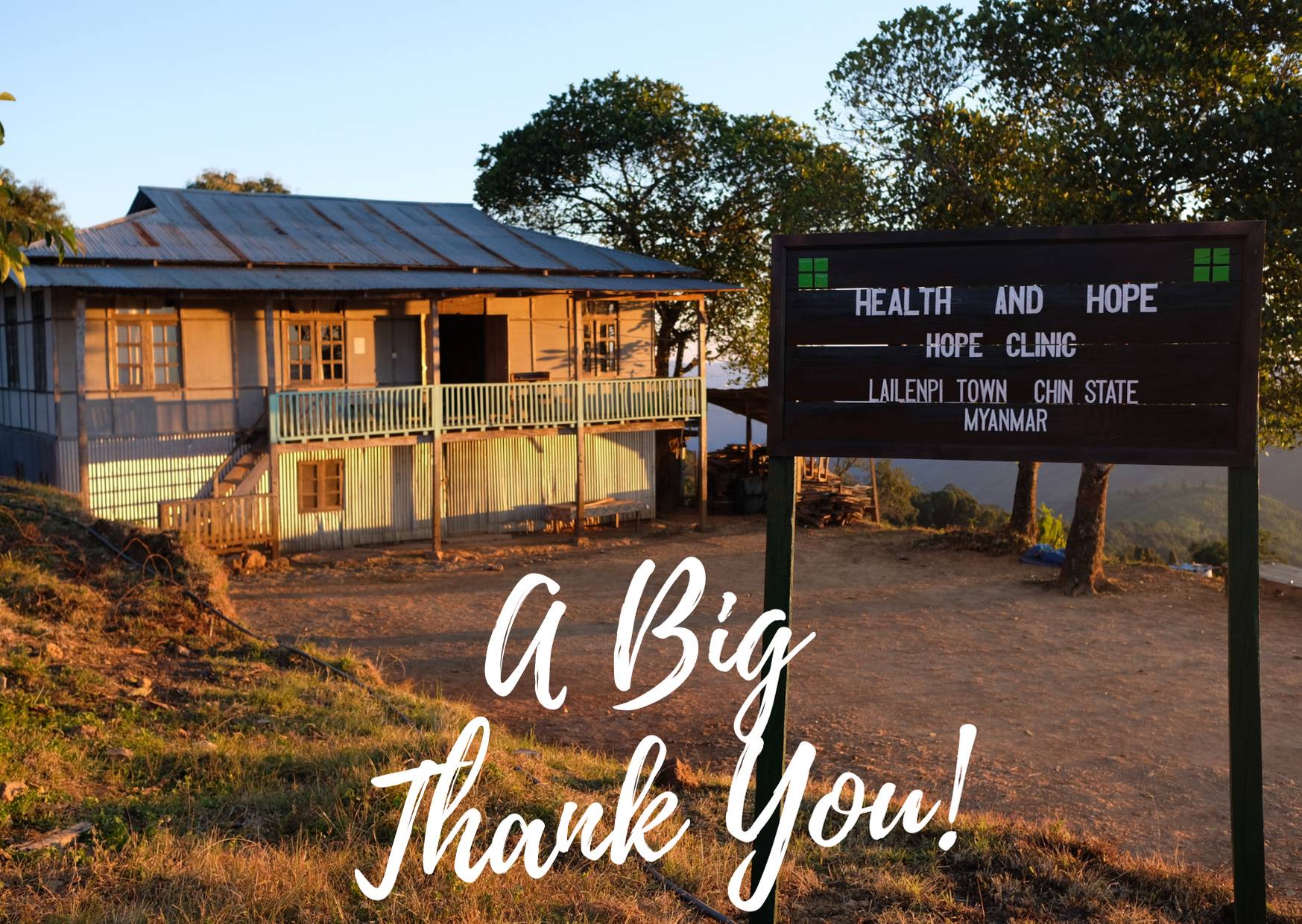 We are absolutely blown away by the amazing generosity and support of our wonderful supporters!
Just over 24 hours after the Big Give Christmas Challenge launched, you had donated enough to meet the target we had set, raising over £9,000 for Hope Clinic! Thanks to some very generous supporters, we were able to secure a further £5,000 of matched funds and again within a matter of days, our next target was reached!
Overall, through our Christmas campaign, we have raised £20,722 for the work of Health & Hope. What a fantastic way to end 2020!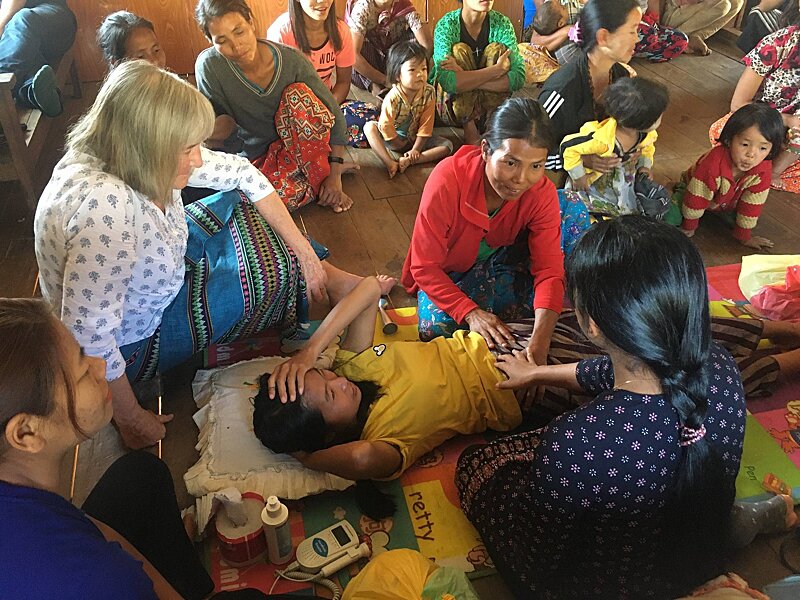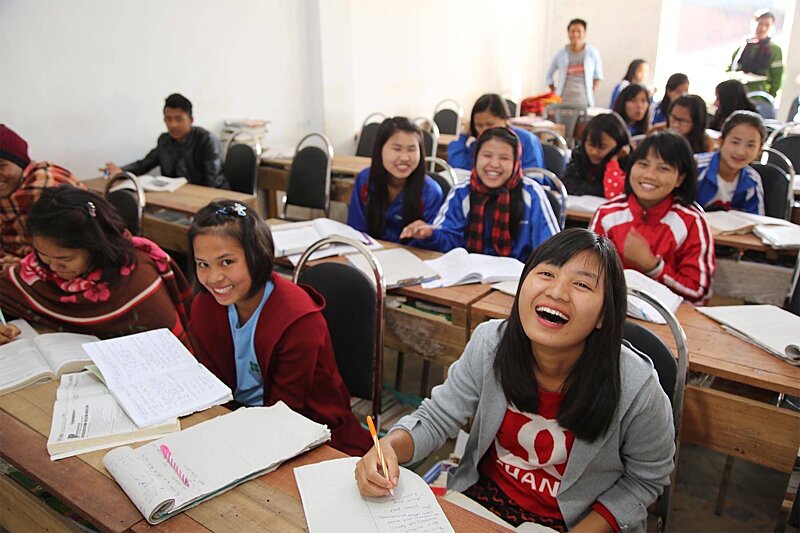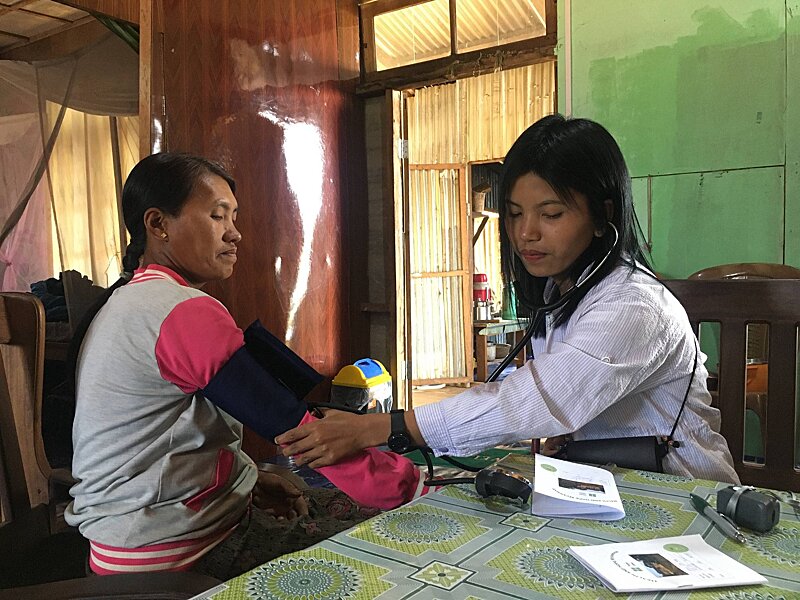 This year's highlights
It's been a tough year for everyone, and so we don't take it for granted that many of our supporters are facing difficult circumstances themselves, including financially. Your continued support through giving and praying for our work is very much appreciated and will make a massive difference to the communities we serve in Western Myanmar.
Hopefully you will have read our latest Annual Impact Report, which gives a summary of all that you have helped to achieve. Below is a summary of last year's highlights in numbers.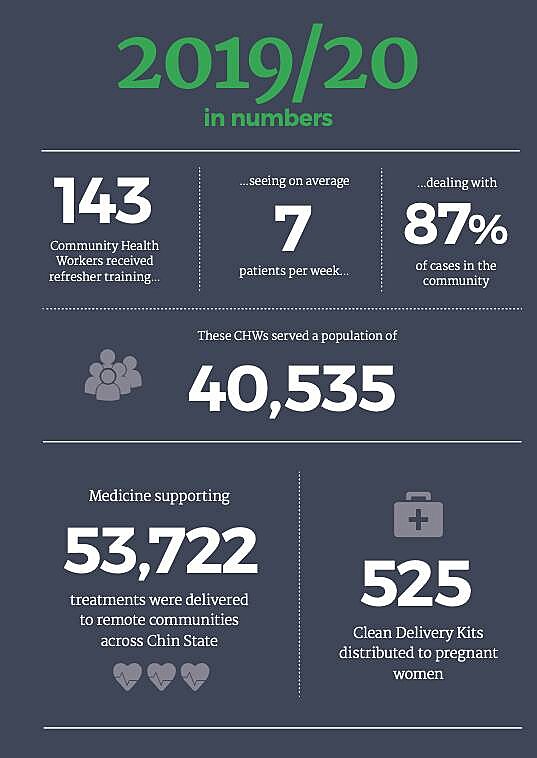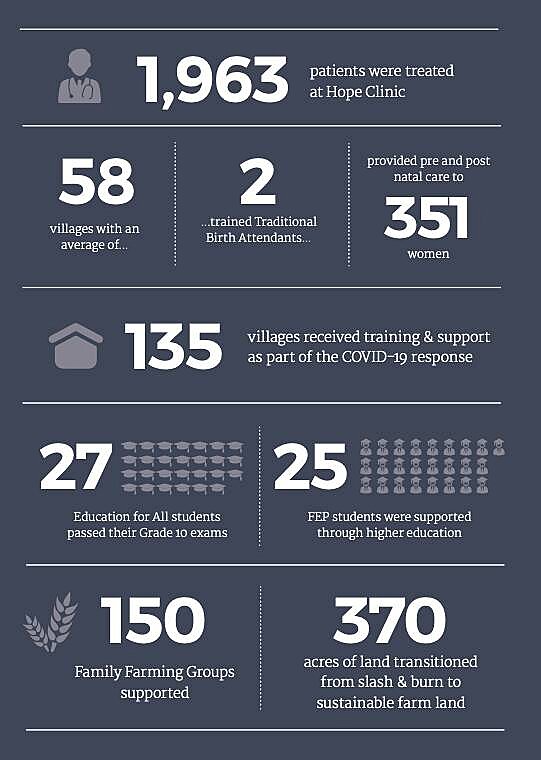 For many years I dreamt of our children having these opportunities. And this has been the result of our hard-working staff on the ground, and your generous support. I really want to take this opportunity to say thank you from the bottom of my heart for believing in what we have been doing and giving such amazing support to our works.
Thanks to your support, we will be able to help even more people by bringing health and hope to to the remote communities of Chin State, Myanmar.