Health
OUR GOAL is to improve access to public health and primary medical care in Chin state.
Health indicators in Chin State continue to be among the worst in Myanmar. The primary cause of death is from infectious diseases including pneumonia, diarrhoea and malaria – most of which are preventable and treatable. Medicines are scarce and expensive and despite there being numerous health facilities, many are empty and all are understaffed. Due to the distance between villages and towns, patients only travel to a hospital when their deteriorating health conditions are at their worst, with some arriving too late.
Since 2008, HHM have trained 834 Community Health Workers (CHWs) and 166 Traditional Birth Attendants (TBAs) to develop a community-led response to health challenges across the region. This network of volunteer health workers is spread over 551 partner villages.
Click the tabs below to find out more about our current projects.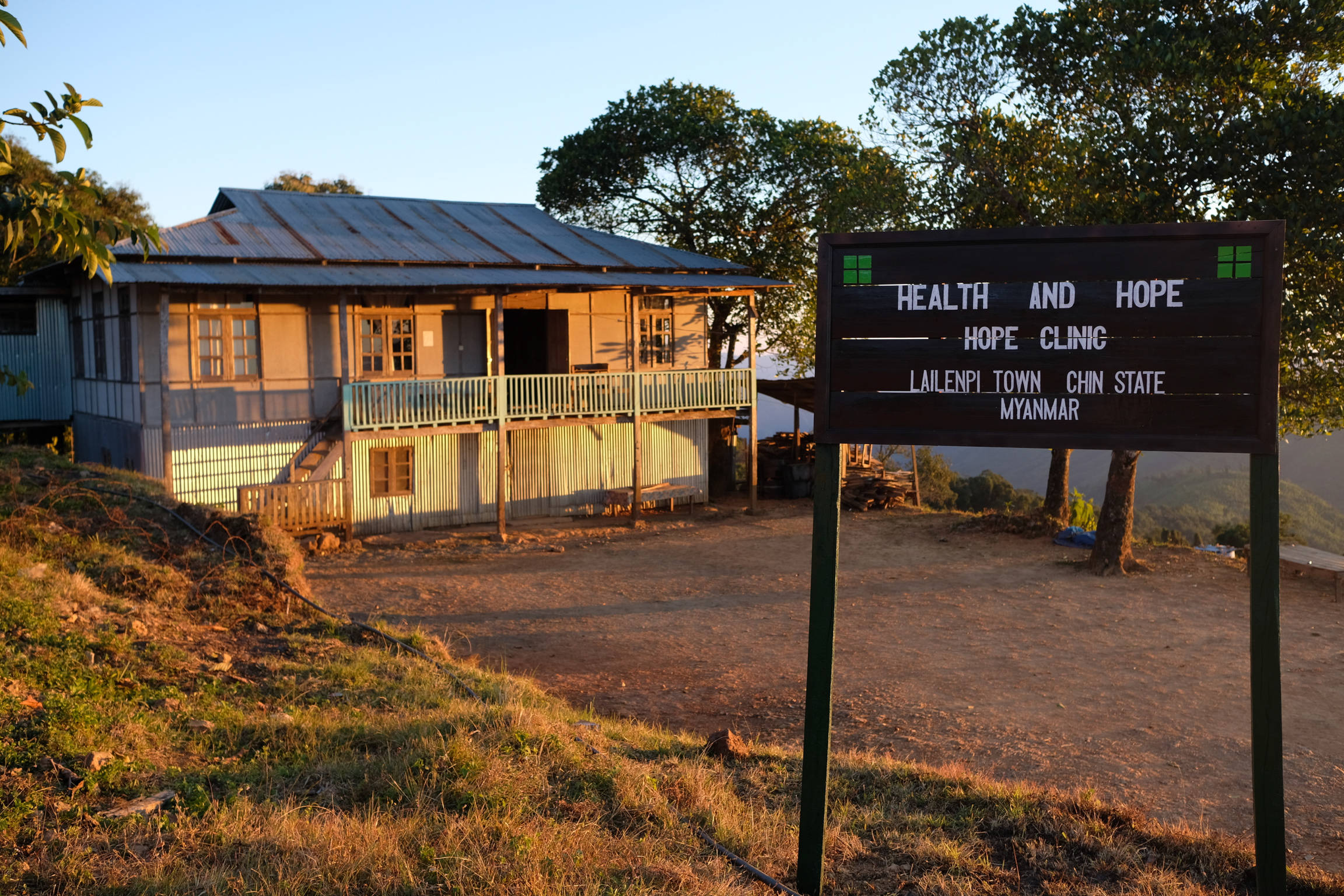 Summary
Based in Lailenpi, Hope Clinic was built in 2016, and provides services to just under 2,000 patients in and around Lailenpi each year. The clinic has room for up to six inpatients and, in emergencies, can provide a referral and transport service to hospitals in Pakokku or Yangon. The clinic also acts as a clinical training centre for CHWs and TBAs, and as a base for a mobile medical team who conduct clinics in remote villages.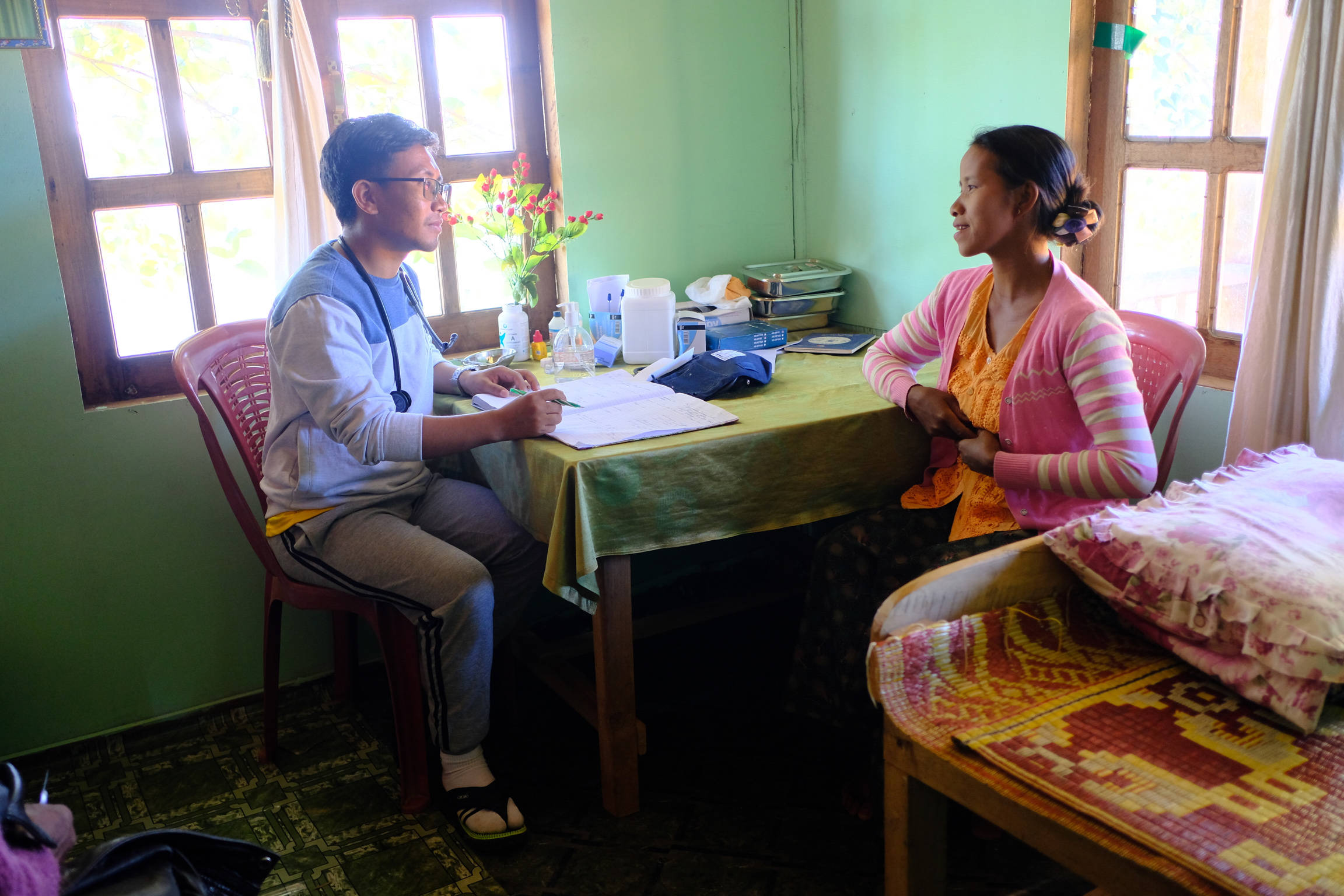 Challenge
Chin State has only two functioning hospitals for a population of just under half a million. Due to the long distances, patients only travel to a hospital when their deteriorating health conditions are at their worst, with some arriving too late. As a result, rural villagers often rely on local traditional remedies, or seek treatments from untrained 'health workers' or traditional healers.
In villages where the government is operative, health care is mainly served by ambulant midwives who undertake antenatal and prenatal care as well as immunisations. Resources for transport are scarce, and often midwives are forced to spend their own money to travel to the villages, especially in border areas. These villages are far away from the main district roads requiring several hours, and sometimes days, of walking in scarcely populated areas. This can increase risks for health professionals travelling alone, and the majority struggle to fulfil their duties in these areas.
Solution
Hope Clinic was constructed in 2016 to provide outpatient and inpatient services to the community in and around Lailenpi. The facility includes an eight bed inpatient facility, a small storeroom for medicines, a private consultation room and an outpatients' seating area. The clinic also teaches the local community about primary healthcare,distributes multi-vitamins to mothers and infants aged under five, and runs a deworming programme for children.
HHM have three qualified medical doctors on staff and three qualified nurses at Lailenpi, who studied in India. They work alongside experienced local support staff employed by HHM to run the Hope Clinic. Inpatient services, including basic emergency care and stabilisation services, are provided 24 hours a day, 7 days a week as required. Outpatient services are provided six days a week.
Last year, the clinic treated 2,050 patients from the local community.