Posted on 8th September 2020 by Philippa Wilford
In the early days of Health & Hope, Dr Sasa led the work in Myanmar with support from an incredibly committed team of local volunteers. Thanks to our generous supporters, we've been able to help grow and support a professional team of staff from the local villages who now lead the operational work on a day to day basis.

Many of the team first studied under our Freedom to Education Project, receiving a scholarship to study at college and then a university overseas. They have now returned as doctors, nurses, teachers and engineers to lead the operational work and serve their local communities.

Looking back, this was something that seemed impossible given that access to education is so limited and how many challenges they needed to overcome. But through their hard work, perseverance and as a result of your support, these young adults are having a huge impact.

Their work is not only experienced through the many villagers lives impacted by the projects on a daily basis, but students in the village work harder, because they see what their older classmates have achieved. They see friends returning as confident adults, and this brings hope to families across the region.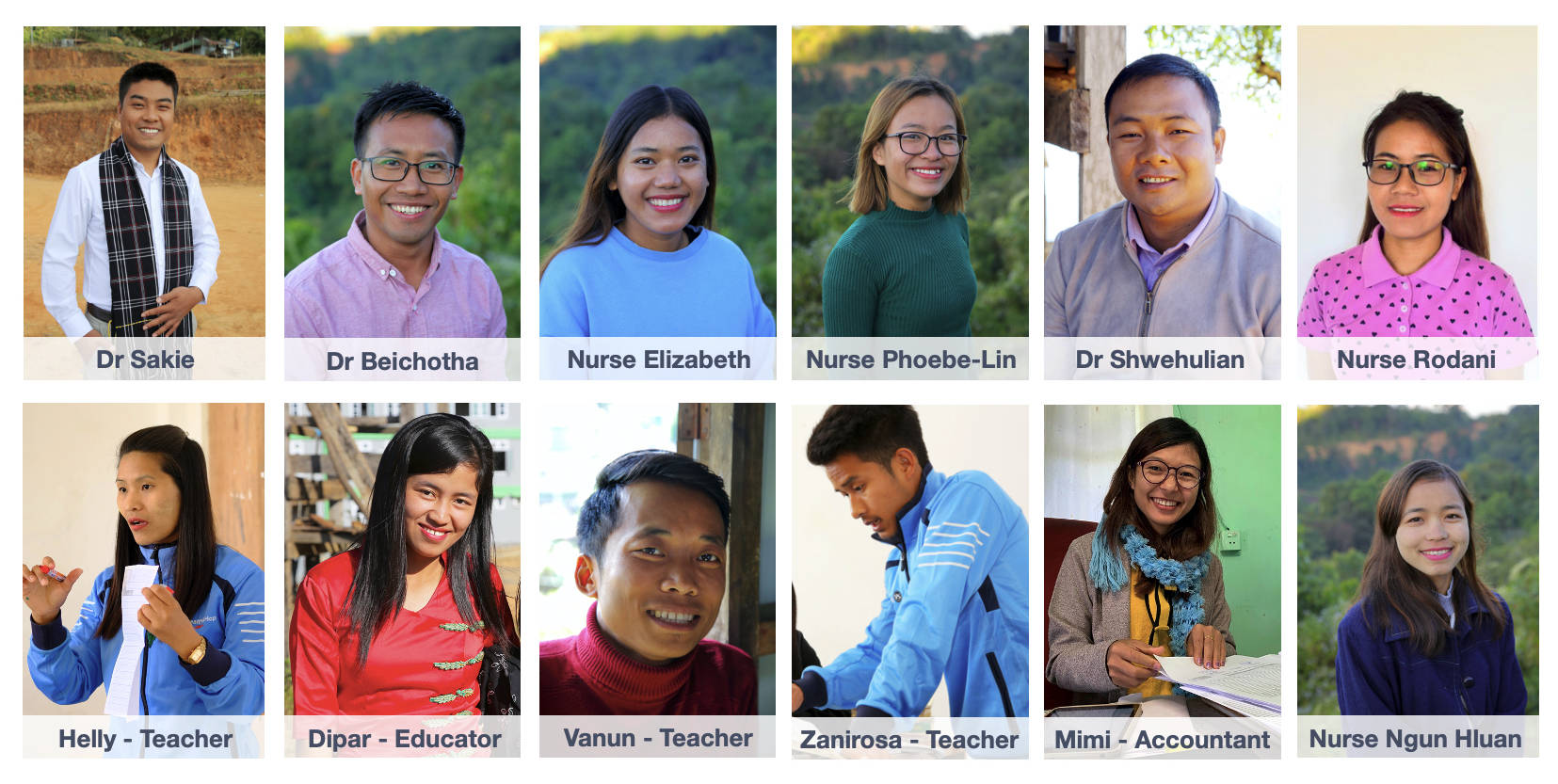 In 2018, three doctors from Health & Hope's Freedom to Education Project (FEP) returned to Lailenpi to help run Hope Clinic after undertaking six years of study in China and the Philippines. They were joined in 2019 and 2020 by seven qualified nurses, who have also been supported by Health & Hope scholarships. Their training included a one-year internship in hospitals in Yangon in addition to college and undergraduate degrees in India. Whilst taking up project based roles leading our work in health and education, they also oversee a 24/7 clinical service to the local community in Lailenpi and the surrounding villages. It has been tremendous to see the development of a dynamic team, working together, sharing skills, experiences and a vision for the future.
The Education for All team is also made up of a number of returning FEP graduates, one of whom is Dipar, who has a real passion for seeing young people fulfil their potential through education. If you don't already know Dipar's story, you can watch her video below.
Many staff members have incredible testimonies of the challenges they have faced in their lives. It is these hardships that have shaped who they are, and their vision for the future. Dr Shwe Hu Lian recently shared his story of the tragedies he has which have driven him to become a doctor and support his community.
The dedication, commitment and enthusiasm of the local staff team is second to none. Their return to the villages of rural Chin state has been inspirational for younger students and their professionalism has helped to radically accelerate the impact of the work, as well as take a significant burden from Dr Sasa's shoulders.