September 2019 update
Posted on 1st October 2019 by Philippa Wilford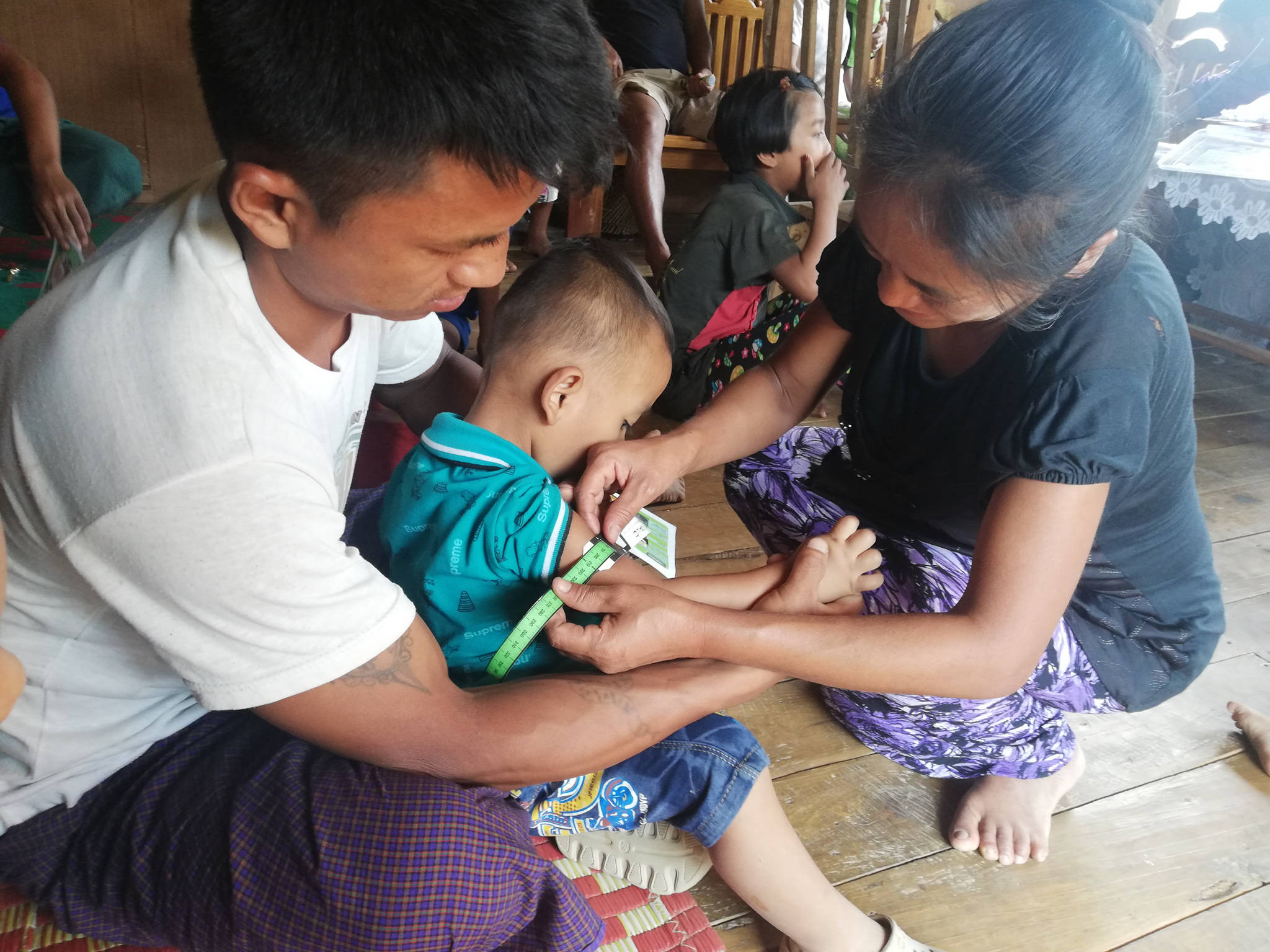 The rain won't stop us!
Over the last few months the team in Myanmar have been non-stop busy and, despite the challenging weather conditions caused by the annual monsoon rains, work has continued on the training centre as well as the Lailenpi airstrip project. (If you've got a few moments, check out the latest fly-by video of the airstrip project to appreciate the sheer scale of the mountain that needs to be moved!)

The Education for All project is also in full swing, providing full-time education to over 100 students with the aim of transforming the Grade 10 pass rate for students from 30 remote villages. Some of you may remember watching the video of Dipar's story on our website. It's great to see the photos of her now working as a teacher (below). If you haven't watched her video, it's available on our new website here.
Earlier in the summer, the health team conducted a number of outreach clinics in remote villages across the region. As part of their visits they conducted surveys, screened children for malnutrition, trained Community Health Workers and shared key health education messages. Many of these villages can only be reached on a motorbike, and even then the team had to battle with quite a lot of mud and water on their travels!
Dr Sasa is visiting the UK!
We are delighted that Dr Sasa will be spending a few weeks in the UK from mid-October to mid-November. He will be speaking at a number of different churches and events across the UK including Newcastle, London, Belfast and The Channel Islands. If you've never heard Dr Sasa speak or met him personally, we would really encourage you to come along to one of these events and find out more about our work. You can find out more details on our website. New events will be added over the coming weeks, so do check back for more details.

Sasa's UK visit follows on from a few weeks' in the US where he has spoken at a number of churches, colleges, and met with key government figures. During the trip, Dr Sasa was interviewed on the Eric Metaxas show - the video below is from a recording of the show on YouTube.

If you are based in the US and would like more information about how you can be involved in our work, please get in touch with our Senior Partnerships Manager, Pip by emailing: philippa.wilford@healthandhope.org.
"I know I can't do everything... but I can't do nothing." Dr Sasa
These were Dr Sasa's words to a group of students at a high school in Virginia. Sasa's inspirational story is one of seeing the need, choosing not to ignore what he saw, and believing that he could do something to make a difference.

The same is true for all of us. We all have a part to play in making a difference to impact the lives of those in need.

We are so grateful for every individual who has chosen to partner with us on this journey - we really couldn't do this without your support! But your continued support is vital for us to be able to continue making a difference. By giving financially to Health and Hope, your support will help train people like Khai, who is a Community Health Worker providing essential healthcare to remote communities in the region.
"My name is Khai and I am from Tlopi village in Chin State. I was chosen by my village to be trained as a health worker under Dr Sasa and Health and Hope. At the time I went to the India border to join six months training.
Since I returned home, many things have improved thanks to the health knowledge that was shared. We have reduced the mortality rate of children under 10, and not one has died from diarrhoea thanks to the way we have been instructed to care for them.
Also, there have been a lot of snake bites in my village, and many people used to die. However, I learnt some knowledge about managing snake bites from the health training and I shared this with my village. I am so happy that I have been able to save two people's lives thanks to the knowledge I learnt from training at Health and Hope."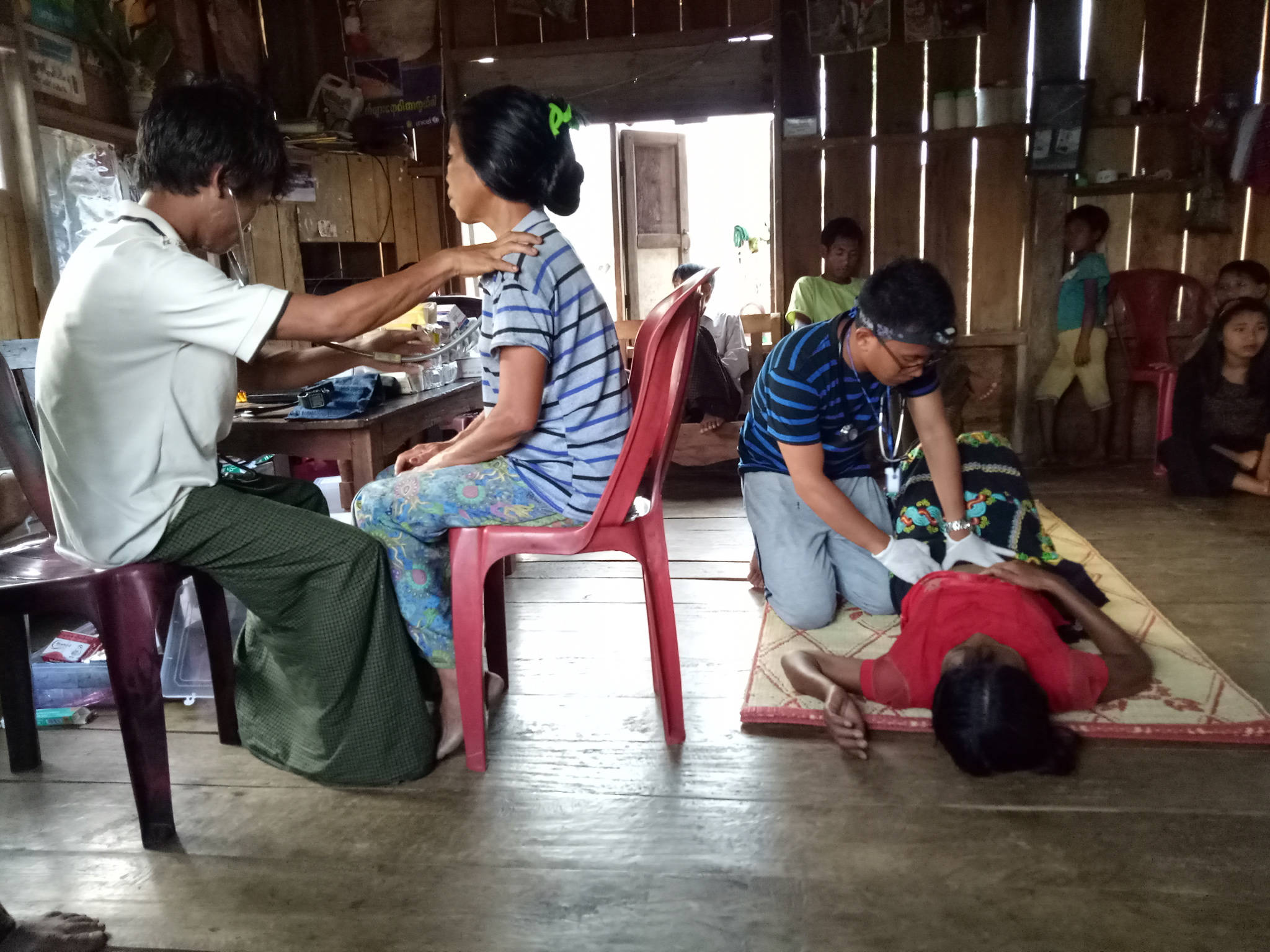 Your support enables us to provide training and education to villagers, students and farmers who then play a part in transforming their own communities.
Can you help us by supporting our work with a financial gift?
Thank you for your continued interest in our work. Alongside this newsletter, we continue to provide regular updates in the latest news section of our website and on our Facebook page.

If you have any specific questions or would like further information about Health and Hope's work, please don't hesitate to get in touch.

Thank you for making a difference!