Posted on 19th November 2020 by Philippa Wilford
Health & Hope is blessed with some incredible staff members!
Many of them have been helped through our Freedom to Education Project (FEP) and have joined the staff team since graduating. You can read a recent update on the team in Myanmar here.
We recently spoke to Dipar, one of the staff team based in Lailenpi and she shared a bit of her story and heart for her community in Chin State.
---
Dipar, you are known to many of us through the video on Health & Hope website. Can you tell us a bit about your childhood, before you were selected for the scholarship?
Growing up in my village was hard. I was one of ten children and my parents were farmers. They tended the crops away from home. The older children were expected to look after the younger ones.
Our parents used to come back once a week to see us, and bring us food, which was meant to last for the whole week. But when we got hungry, we might just go into the forest to try and collect food. I had a friend who died falling out of a tree. It still isn't a very safe life for children. It is not uncommon for a child to get lost in the forest, or to drown in a river.
At school, we had to take our younger siblings with us and look after them whilst trying to concentrate during class. There wasn't a lot of time to study because we were having to take care of the chores, and take care of each other. This all made it incredibly hard to keep working; to stay motivated.
(This video shows how Dipar came to complete her studies through the Freedom to Education Project.)
The Health & Hope Scholarships, Freedom to Education, are for those students who have managed to pass their Year 10 exams (historically less than 5% of students passed these exams in Chin State.) So, how did you manage to pass when there was so little motivation and support?
Well, I saw how difficult it was being a farmer — avoiding that future was my motivation! My parents said to me "the only way to not be a farmer is to get an education." I did actually like studying and so I wanted to do my best.
Then, when I passed my Year 10, I spent about six months working with my parents. I was very unhappy. I did not like it at all, but wonderfully Dr Sasa wrote to our Church saying that through Health & Hope I could continue my studies and then return to work for our community.
This has been a dream come true! It feels like a double blessing that I get to earn a living doing something I love that has such purpose.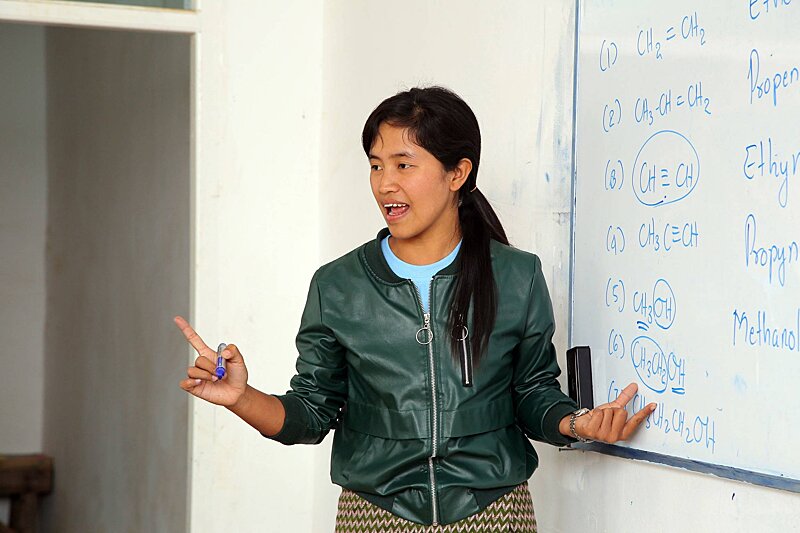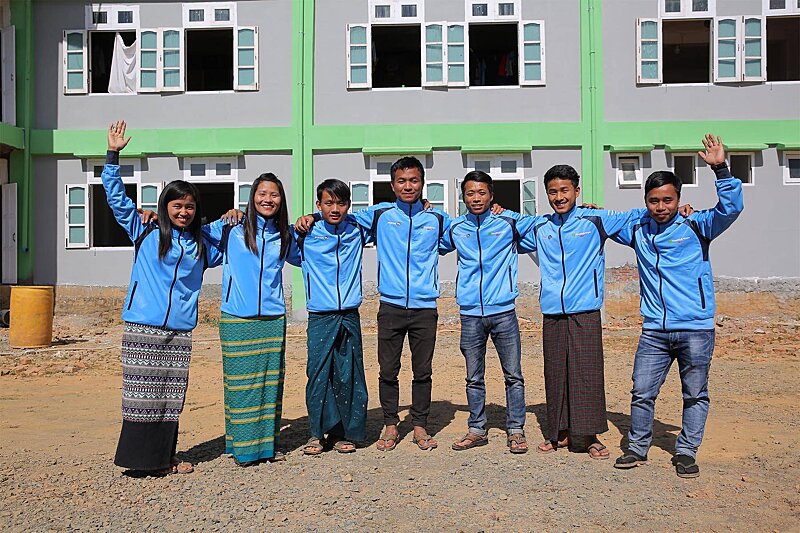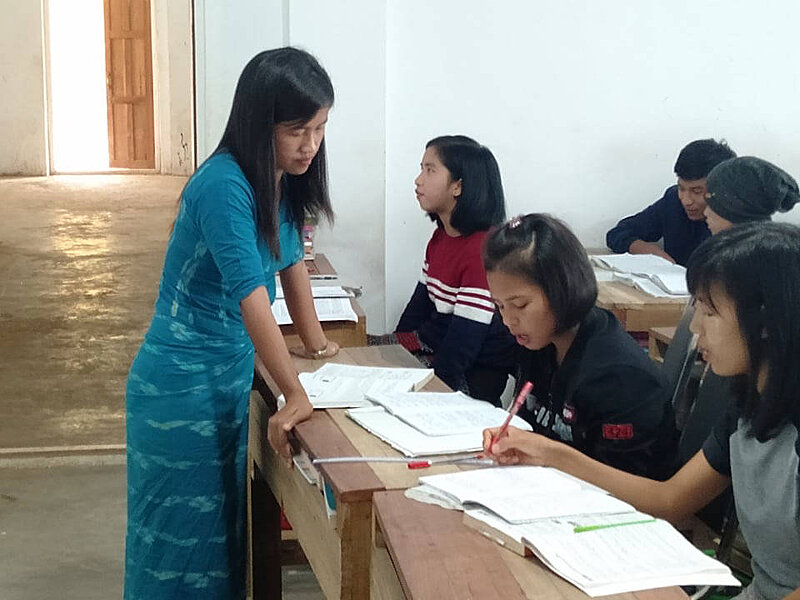 So, you have come back and been working as a teacher at the new school, which helps students who didn't manage to graduate?
Exactly. I teach Chemistry and a bit of English. It has been very challenging as we are very close in age to some of the students, many of whom have been trying to pass these exams several times over. We have had to learn fast, and develop the programme. These students don't have much confidence in their abilities, and are not natural students, and so finding ways to motivate and communicate has been a learning process.
However, the first year's results were encouraging!
Yes, we are delighted with the successes that we have seen. (Read more about it here!)
But for now the school is closed due to the restrictions imposed due to Covid-19…
Yes. We have worked hard at developing materials for students to study remotely. But of course, many can't access any online learning. We try to give out printed materials, but it is hard travelling to remote locations, and printing resources is expensive, so it is not ideal at all. We are very much looking forward to when the school can open again.
Is this all you are doing at the moment, trying to keep up with students who are not at school?
Well, no, actually. I am now involved in Health & Hope's Farming Programme.
Wait. . . did you say farming?!
I know! When my friends hear that I am farming they find this very funny. But actually I love it. What we are doing through HH is transforming not only our understanding and success at agriculture, but now, we are also doing much more to preserve our environment. All this is totally changing the way farming is perceived in our community.
All my generation used to think of farming as I did — we thought it was the worst thing you could end up doing. But now, farming has become something to aspire towards.
How did the farmers first respond when you started trying to teach new practices?
There was a bit of a joke with some farmers saying, 'I have been doing this for forty-five years.' But actually everyone was very open-minded. I think we were able to quickly show the positive outcomes, and so the response has been really good.
What is your role?
I am a project coordinator, helping assess the needs of around 200 farmers in our network. We prepare training materials, liaising with advisors in Nepal and Thailand to improve our knowledge. I translate these resources and act as a bridge between our farmers and the experts. We then invite famers to join our meetings and demonstrate examples of methodology at our model farm. We teach technical knowledge and create videos about subjects such as composting, effective terraces for soil preservation, maintaining good water sources, and how to take care of the surrounding environment.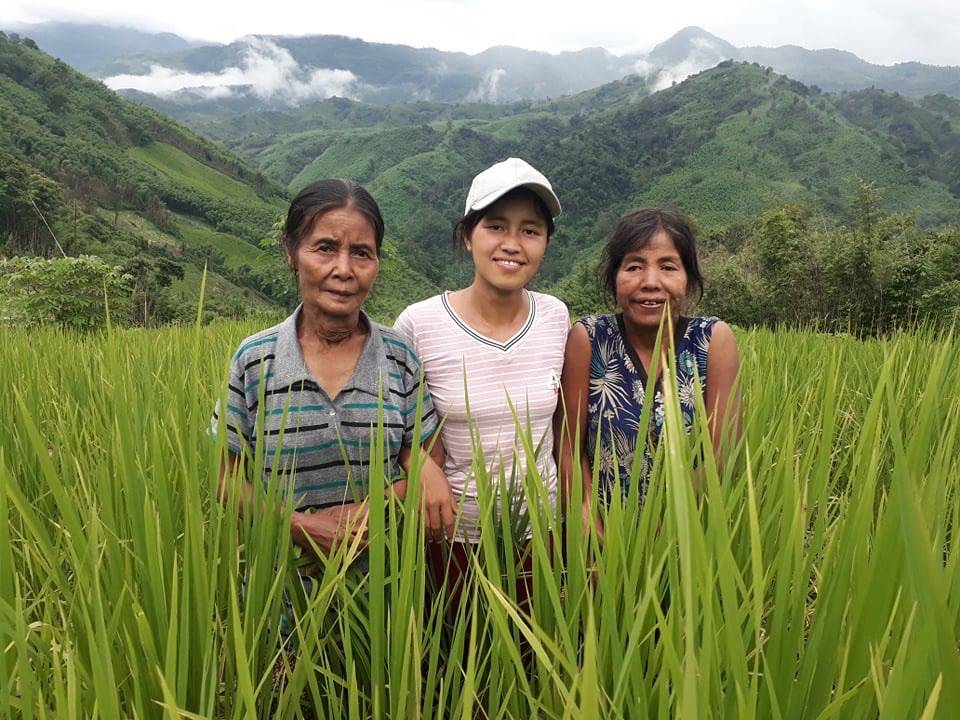 Until recently, we had little understanding of the ecological impact of farming and so we have lost some wildlife. For example, we used to do a lot of 'slash and burn' land clearance, which is very destructive. Knowing that our techniques are preserving our wildlife is something I am really proud of. I also travel between the farms to check up on how they are doing, find out any supplies they might need and organise delivery. This is usually from Mandalay and can take over a week.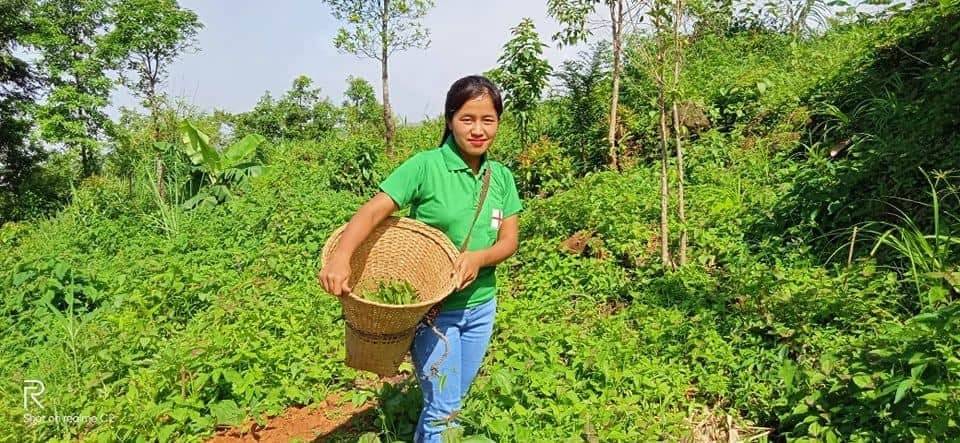 Can you talk us through a typical day?
Well, I might start with a personal reading and prayer time before work. I live at the Health and Hope centre in Lailenpi, and so we are a community together. Some staff live in their family homes, if they are from the town, but for others of us whose family live more remotely, we have dormitories together.
We eat breakfast together and often start the day with devotions and prayer. Then we get on with our work until lunchtime when we come to eat and share about our what we've been doing, then it's back to work! We share out the household tasks such as cleaning, helping our cooks and looking after the animals on our model farm. There are pigs and fish to look after, along with the crops, which we then eat.
It is like one big family, and we mainly get on very well!
If there are visitors to Lailenpi, they stay at the centre as there is no other guest house, and so we act as hosts. So there is a lot going on. On the weekends, we might play volleyball, and other games, sing and have our church services. In my spare time, I enjoy all these things, and also meeting with people, visiting their homes and having good discussions.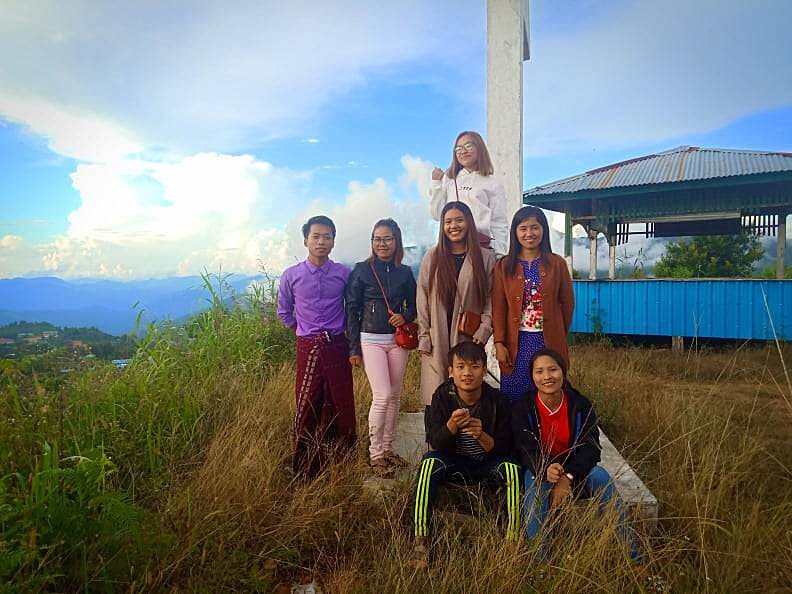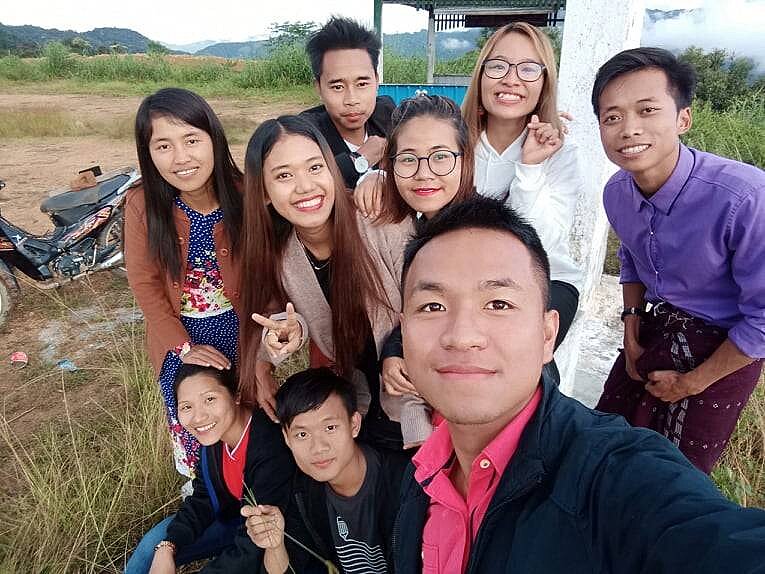 Thank you very much for helping our people, and thank you for being a voice to the world for our people.