Health
Health indicators in Chin State continue to be among the worst within Myanmar. The primary cause of death is from infectious diseases including pneumonia, diarrhoea and malaria – most of which are preventable and treatable. Medicines are scarce and expensive, and despite there being numerous health facilities, many are empty while all are understaffed. Due to the remoteness between villages and towns, patients only travel to a hospital when their deteriorating health conditions are at their worst, with some arriving too late.
OUR GOAL is to improve access to public health and primary medical care in Chin state.
Since 2008, HHM have trained 834 Community Health Workers (CHWs) and 166 Traditional Birth Attendants (TBAs) to develop a community-led response to health challenges across the region. This network of volunteer health workers is spread over 551 partner villages.
Click the tabs below to find out more about our current projects.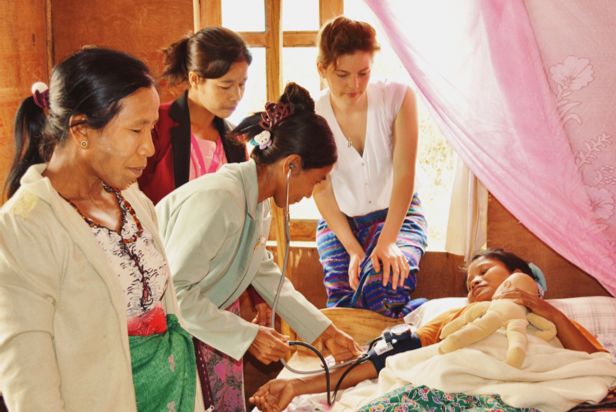 Summary
This project provides training in life-saving midwifery skills to 45 Traditional Birth Attendants (TBAs) and maternal & neonatal training to 75 Community Health Workers (CHWs) in remote villages in western Myanmar. TBAs and CHWs promote simple health interventions right at the point where they are most needed. This project supports their work to radically reverse the high levels of maternal and under-5 morbidity and mortality rates that devastate families across the region.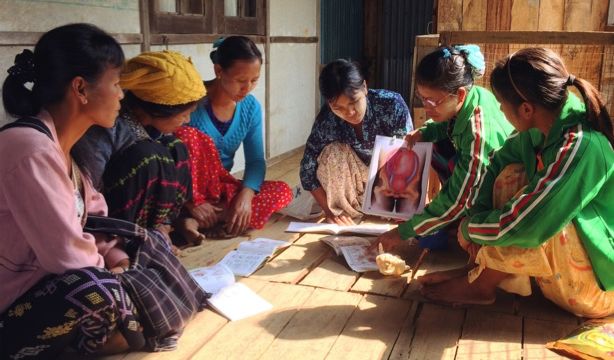 Challenge
Most villagers in rural Myanmar live 3-4 days walk from a health facility, making pregnancy and childbirth dangerous. In Western Myanmar, only one in two pregnant women will be seen by a trained healthcare working and only 6% of babies are born in a health facility.
Superstitions surrounding childbirth combined with poor practices and lack of education have resulted in an under-5 mortality rate double that of the rest of the country.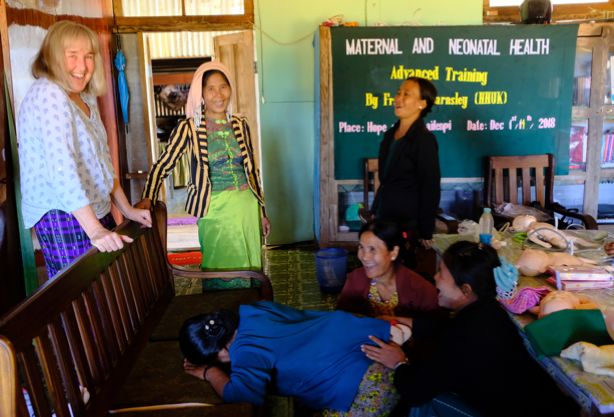 Solution
Through this project, we provide training to: Traditional Birth Attendants (TBAs), older women who hold status within their communities and Community Health Workers (CHWs), who have been selected by village leaders and have previously attended our 6-month training programme. TBAs and CHWs are available 24/7 in each village. Working hand in hand, they are able to address the vast majority of ill-health through education and preventative practices. TBAs are also involved practically throughout pregnancy and labour.
The project started in 2013 and has, to date, equipped 166 local women with the skills to support mothers and babies through pregnancy, birth and early infancy. To reinforce the expansion and sustainability of this training, a 'Train the Trainer' initiative was piloted in 2018, supported by a wonderful team of UK-based midwives. They have now equipped eight indigenous health workers with the skills to proactively pass on their midwifery knowledge to new trainees themselves. This work is continuing this year, where we are aiming to train a further eight local trainers who will each train at least five TBA's in more remote villages.