Health
OUR GOAL is to improve access to public health and primary medical care in Chin state.
Health indicators in Chin State continue to be among the worst in Myanmar. The primary cause of death is from infectious diseases including pneumonia, diarrhoea and malaria – most of which are preventable and treatable. Medicines are scarce and expensive and despite there being numerous health facilities, many are empty and all are understaffed. Due to the distance between villages and towns, patients only travel to a hospital when their deteriorating health conditions are at their worst, with some arriving too late.
Since 2008, Health & Hope have trained 791 Community Health Workers (CHWs), 32 Area Coordinators (ACs) and 126 Traditional Birth Attendants (TBAs). In addition, 14 local Trainer of Trainers have been trained who have in turn delivered Maternal & Neonatal health training to 101 TBAs in remote villages. This network of locally trained health workers forms part of the community-led response to health challenges across the region, providing support to a population of 150,000 people across 445 partner villages.
Click the tabs below to find out more about our current projects.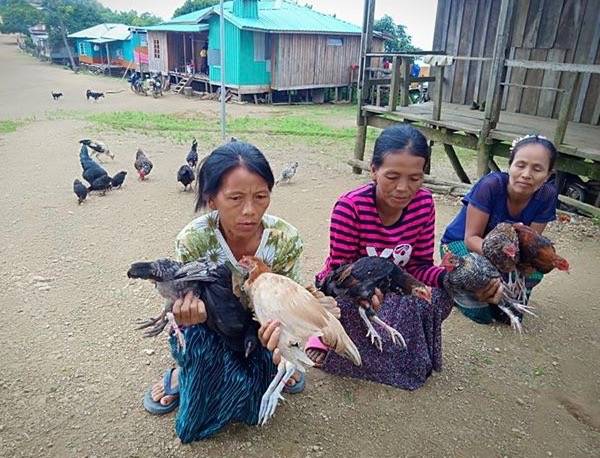 Summary
The Community Health Financing Initiative (CHFI) aims to equip Village Health Committees (VHCs), with the ideas, skills and investment required for developing a local source of income to fund the ongoing costs of each Community-led Healthcare project.
In order to move towards financial sustainability, each village will need to contribute an average of USD $290 towards the work of the project.
In 2019, the CHFI aims to pilot business ideas in 15 villages where a trained Community Health Worker (CHW) and trained Traditional Birth Attendants (TBAs) are working in order to develop models of best practice for scaling up the initiative in 2020. Ideas generated by the community include raising livestock, growing elephant yam, chili powder production, expansion of weaving businesses and the setting up of a market with small shops to serve the community.
Challenge
The majority of the villages in Chin State are geographically isolated with poor infrasructure and limited access to financial capital. Poor educational opportunities also feed into a cycle of deprivation and limited skills development.

Undertaking an asset model analysis reveals a surprising level of natural and social capital within the community, with incredibly strong relationships amongst villagers including high levels of trust and reciprocity between community members. This is in part thanks to an active, caring local church and the development of cohesive community groups particularly amongst the Mara community, such as farmers and women's groups. These groups provide support for community-based activities and the sharing of resources at times of need.
Despite the geographic challenges, the combination of determination, hard work and community cohesiveness offers a fertile environment for a small injection of financial support and skills training, which is why we believe this project has signficant potential.
Solution
In 2019, we have invested funds in a simple community-owned business initiative in ten villages focused on rearing livestock and the growing of elephant yam. These two activities build upon the natural and social assets in the village, with the majority of households contributing to the project's success. A small loan is provided to each village with the Village Health Committee providing oversight and management of the micro-loans to each villager. Local staff provide support, mentoring and oversight of the work, including knowledge about local markets and skills training for management of the funds.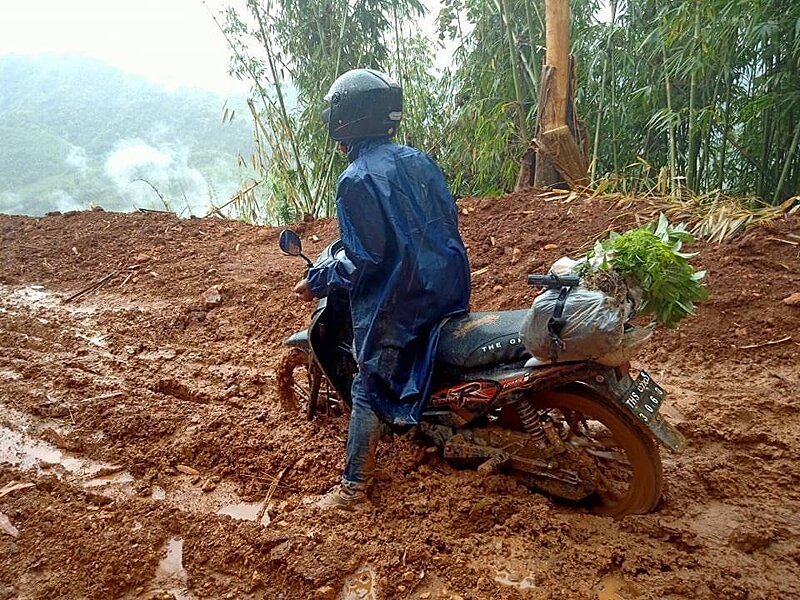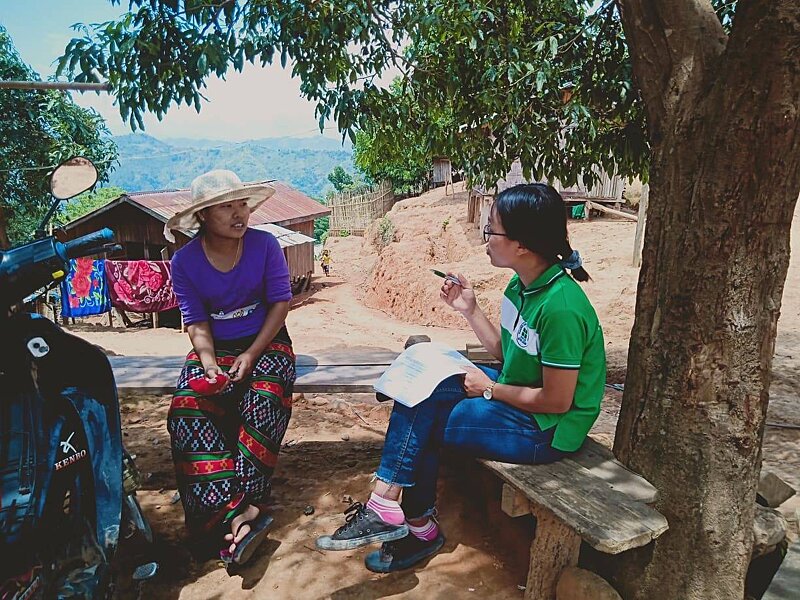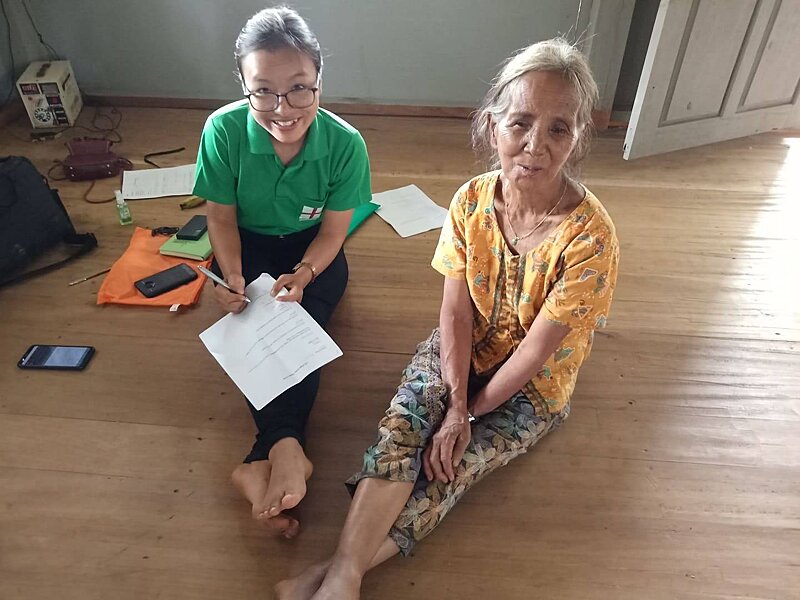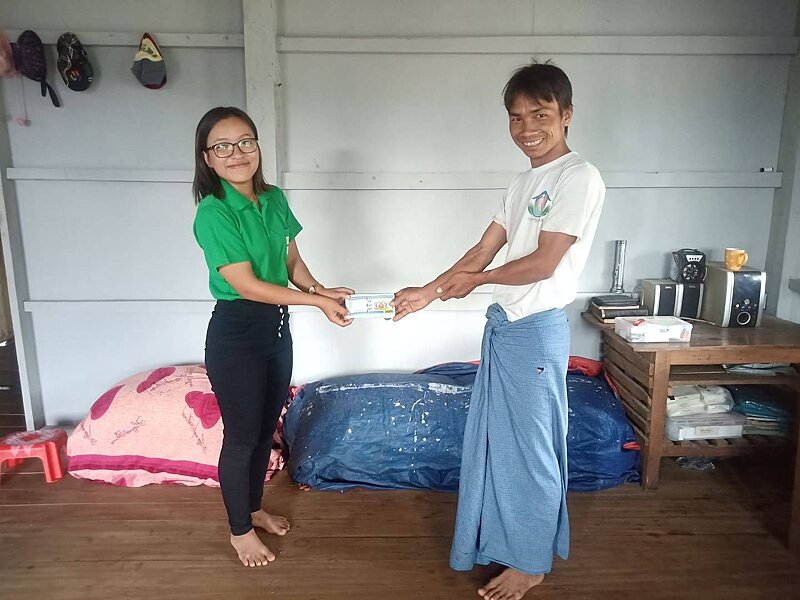 Latest update
The first 61 chickens from this project were sold at the end of 2019, providing around $206 profit. A further 1,880 chickens, in addition to Elephant Yam have been produced over the last 9 months through the project and multiple planning meetings have been held to look at business models and costs involved in reaching local markets. The team recently visited some of the villages to conduct participant surveys and evaluate the project. We look forward to sharing the results of these surveys and plans for the next year of the project soon.