Health
Our goal is to improve access to public health and primary medical care in Chin State
Health indicators in Chin State continue to be among the worst in Myanmar. The primary cause of death is from infectious diseases including pneumonia, diarrhoea and malaria – most of which are preventable and treatable. Medicines are scarce and expensive and despite there being numerous health facilities, many are empty and all are understaffed. Due to the distance between villages and towns, patients only travel to a hospital when their deteriorating health conditions are at their worst, with some arriving too late.
Maternal health project
Our maternal health project supports pregnant women in remote locations with low resources. The long-term goal of this project is to help communities from Western Myanmar develop health monitoring tools, and to improve access to adequate healthcare for members of their community with a special focus on pregnant women and babies.
Currently, we are working with local partners to introduce the use of a mobile phone app to monitor health data about community members to identify high-risk groups such as pregnant women. The goal is to implement activities such as:
Ultrasound and dietary supplements
Regular prenatal check-ups to improve maternal and neonatal health
Identify high-risk pregnancies requiring assistance.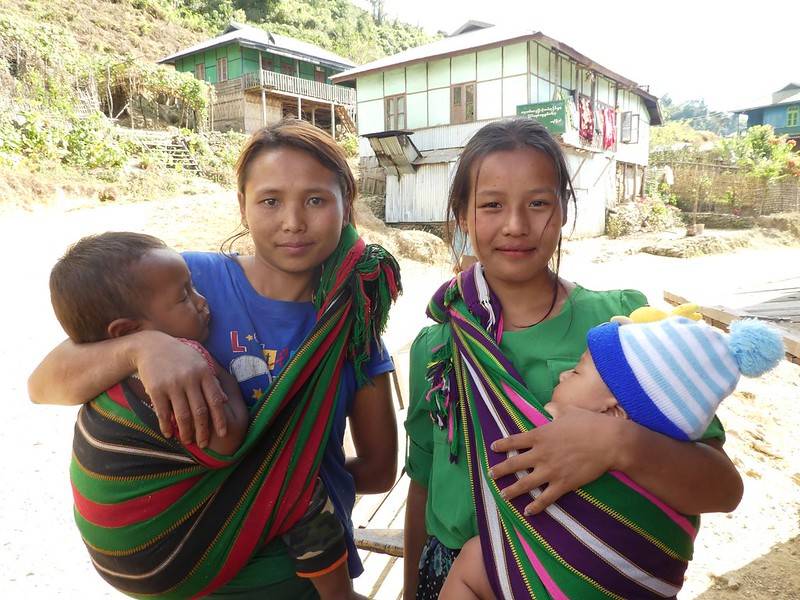 This knowledge gives women more choice and control over their pregnancy and ensures that a trained medical professional is available to deliver a baby and/or transfer high-risk pregnancies to a hospital.
This project being delivered in partnership with Columbia University until 2026.
If you would like to find out more information, please contact us.
Our Health projects prior to the military coup
Prior to the military coup, from 2008 to 2021, Health & Hope trained 791 Community Health Workers (CHWs), 32 Area Coordinators (ACs) and 126 Traditional Birth Attendants (TBAs). In addition, 14 local Trainer of Trainers have been trained who have in turn delivered Maternal & Neonatal health training to 101 TBAs in remote villages. This network of locally trained health workers forms part of the community-led response to health challenges across the region, providing support to a population of 150,000 people across 445 partner villages.
Please click the links below to our projects: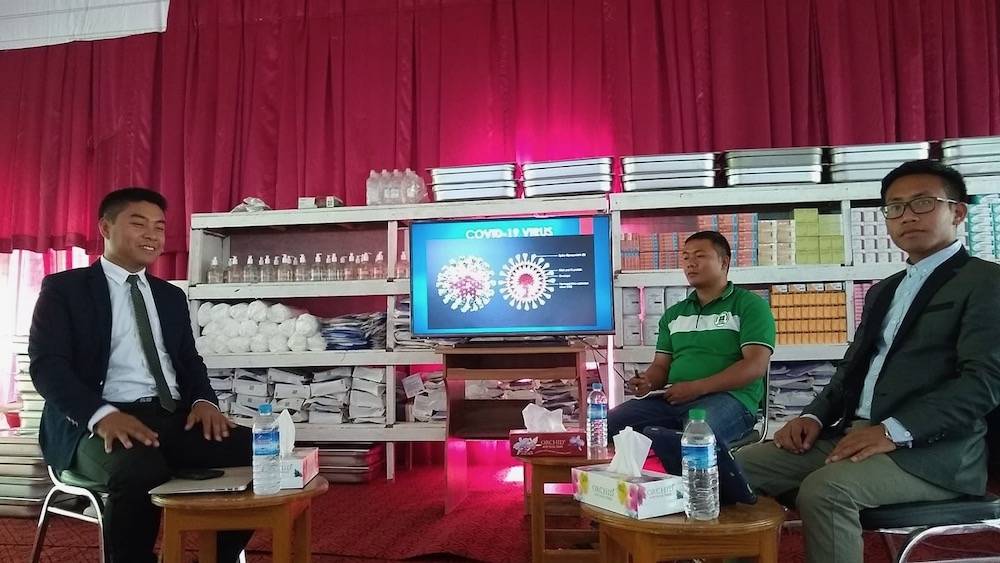 Our initial response to the COVID-19 outbreak saw our local medical team:
Launch a COVID-19 joint task force with local churches and organisations to reduce travel in the region, practice social distancing and reduce the number of public meetings
Invite health officials to present information about COVID-19 to villagers
Release videos in local languages providing health education to multiple tribal groups across the region
Teach proper hand-washing techniques to the local community
Set up the Health & Hope training centre as an emergency response unit to support patient referrals to hospitals outside of Chin State

Our COVID-19 Response project focused on a three-stage strategy:
PREVENT
DETECT
RESPOND
The work was delivered through our network of Community Health Workers (CHWs) and local medical team. It focused on supporting 143 villages in southern Chin State, covering a population of over 53,000 in 9,750 households.
Stage 1: PREVENT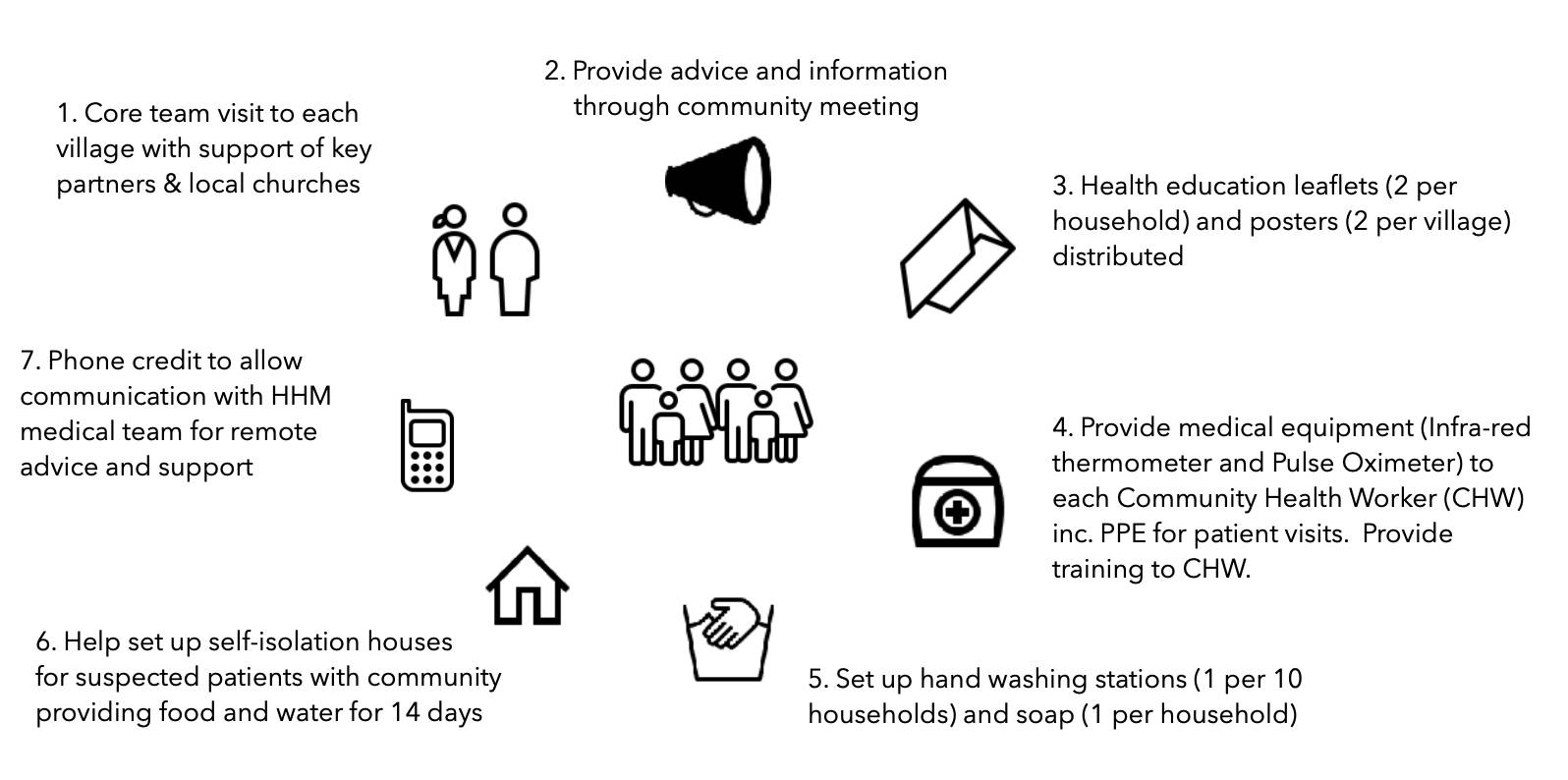 The primary focus of the PREVENT stage between April - May 2020, covered health education in local languages, setting up of hand hygiene stations, supporting self-isolation of patients in the village and supporting CHWs with infection control measures when reviewing patients.
Stage 2: DETECT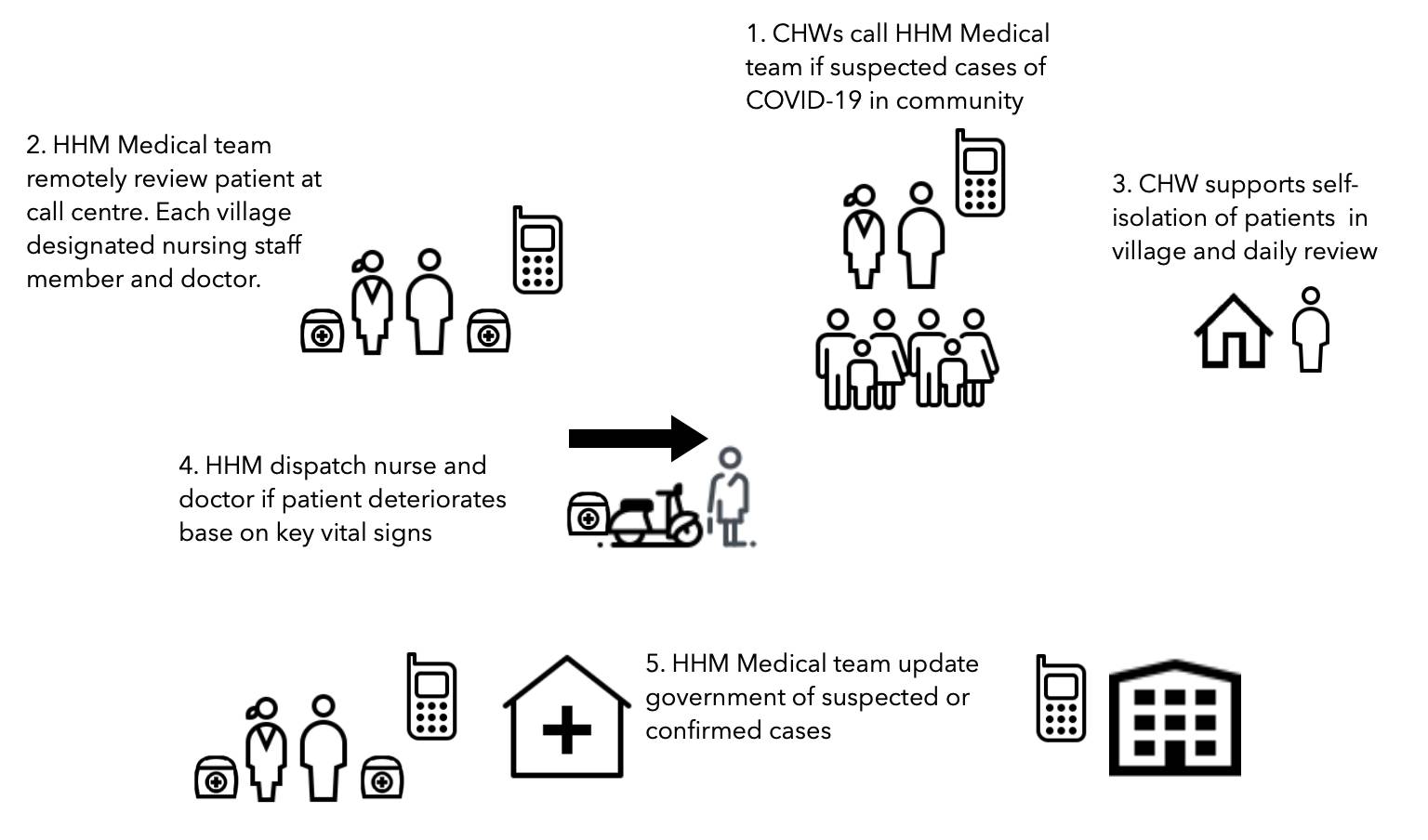 The DETECT stage provided support to CHWs to report signs and symptoms of community members with remote and in-situ support from the local medical team.
Stage 3: RESPOND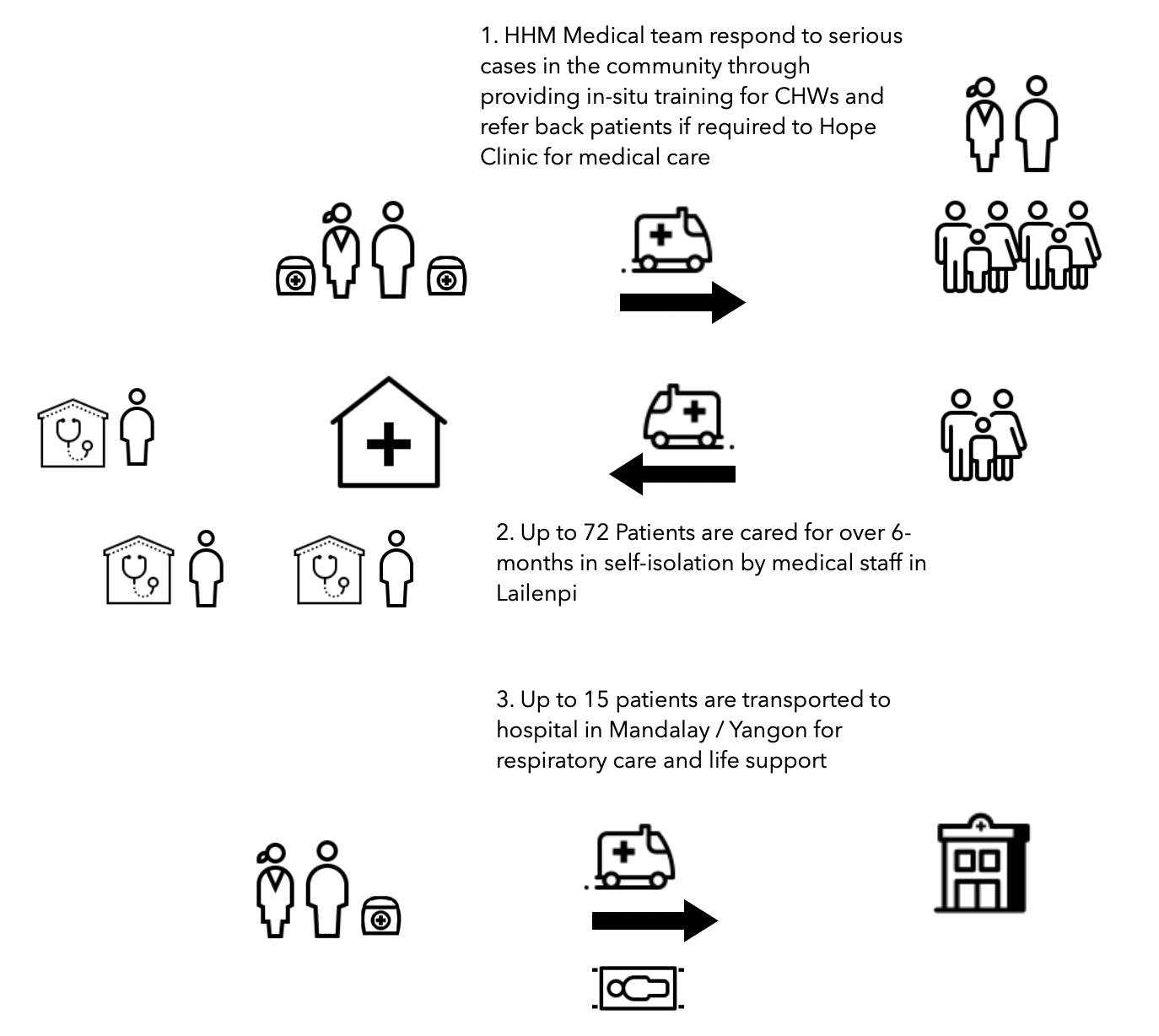 The final stage, RESPOND, provided for continuing education, monitoring of self-isolated patients and compassionate transport and referrals for patients that require hospitalisation.
Icons courtesy of Icons8