Laughter and learning despite hardships in Lailenpi
Posted on 31st January 2020 by Philippa Wilford
A trip report from Chris Jones, Executive Director, Health & Hope UK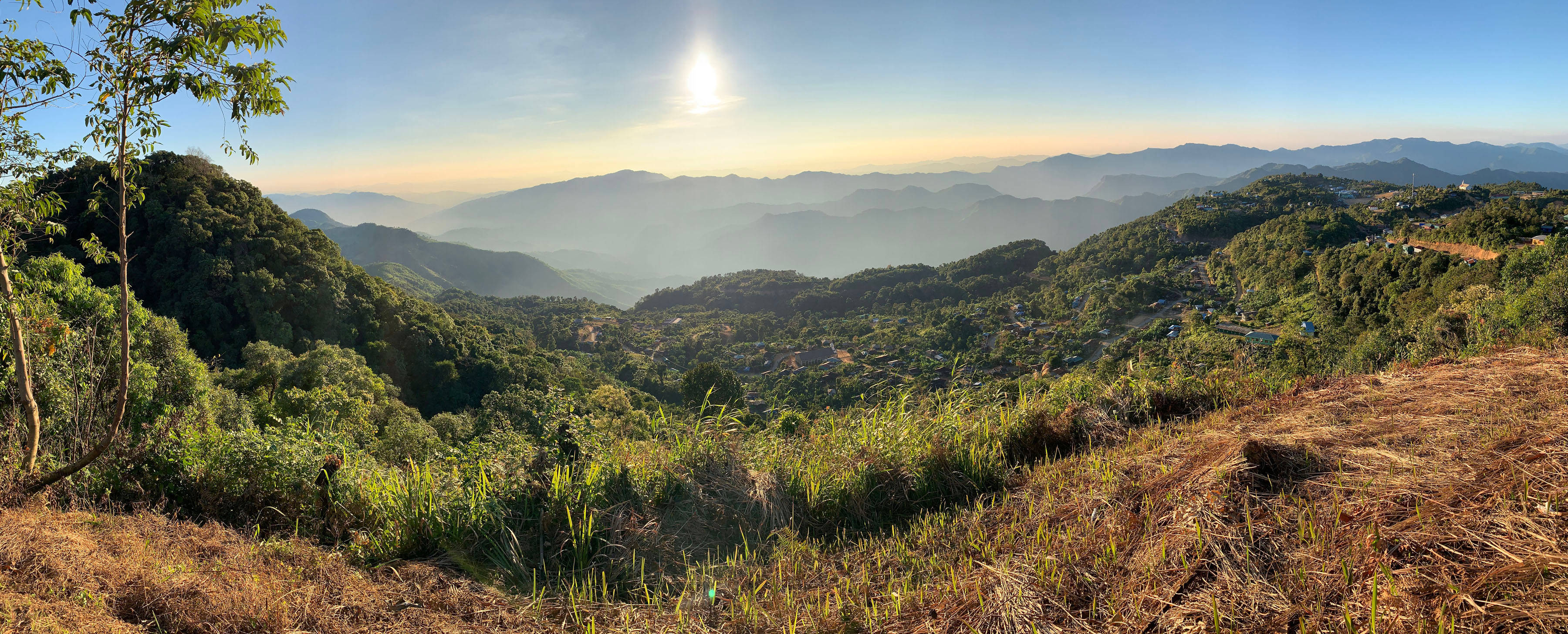 I recently returned from an inspiring three-week trip to Lailenpi, nestled in the remote hills of Chin State.
Over the last few years, there are some things that haven't changed:
It still takes at least three days of non-stop travel to reach Lailenpi from the UK.
It's still true that (for most villagers in the region) it's a 2-3 day journey to reach a hospital or clinic.
It's also still a fact that educational prospects for the young are dire (less than 20% pass their Grade 10 exams) and that day-to-day food security remains the number one priority for over 95% of people in the region.
Overwhelmingly, however, there are signs of change; tangible outcomes of how the generous giving by Health & Hope supporters is helping to transform lives...
Lailenpi Airport
One mountain top removed...Lailenpi Airport construction one year on.
The Lailenpi Airport project, in partnership with Mission Aviation Fellowship (MAF), is making clear headway. Over 200,000m3 of earth was moved by the end of November 2019. The construction team managed this, despite having to work through the monsoon season. The airport will reduce a two day journey by 4x4 to just 90 minutes by air. This will make a radical difference for women with complications in pregnancy, and for villagers needing emergency first-aid or surgery.
Don't book your plane tickets yet, though! There's another 300,000m3 of earth to be moved, a couple of retaining walls to be built and a tarmac surface to lay. The MAF team are doing an incredible job to keep this visionary project on track with a June 2020 completion date on the horizon.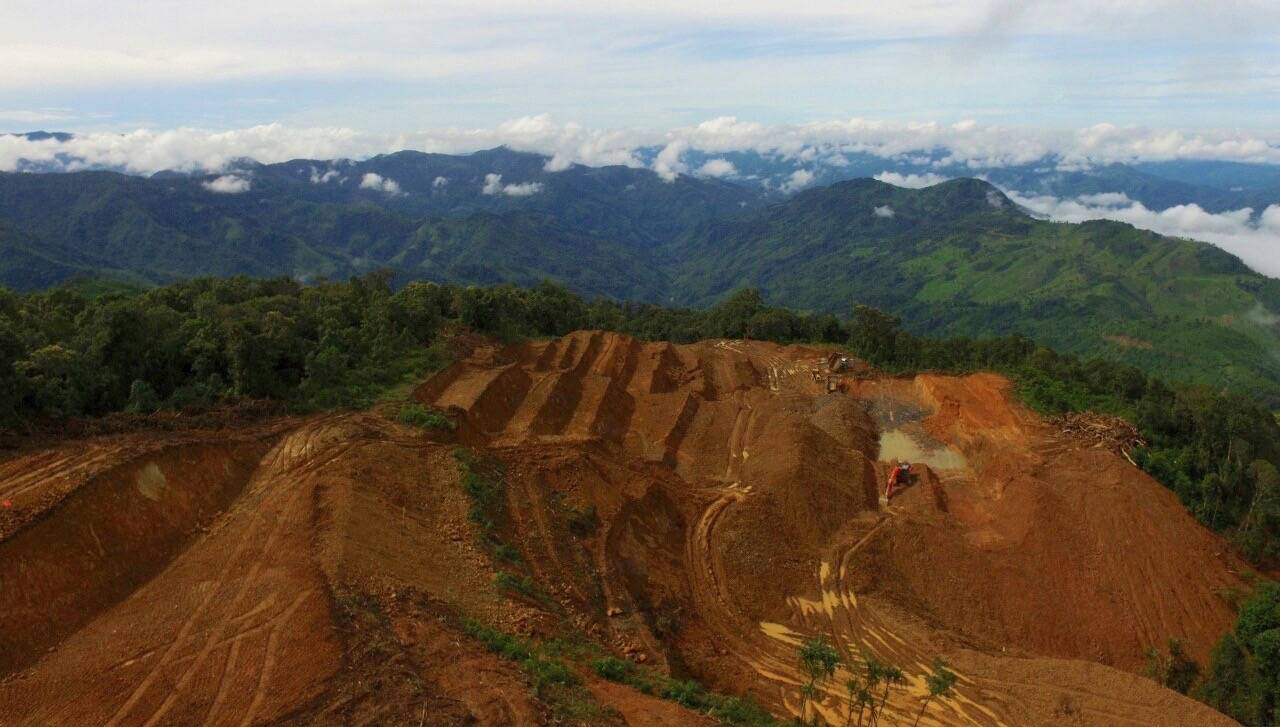 The Health & Hope Training Centre
The Training Centre - December 2018 to December 2019
One of the most visible marks of progress is the Health & Hope Training Centre: a year ago it was just a shell of a building. Now, despite not being quite finished, it is already in use - facilitating training workshops for healthcare workers, and providing accommodation and classroom facilities for 96 full-time Education for All students.
Building a two storey 100' x 60' Training Centre in one of the most geographically remote places of Myanmar comes with its fair share of challenges. It can be a bit frustrating if you forget that essential item of equipment when it's a 12 hour journey back to the nearest DIY store!

We've been determined to ensure every part was built by local townspeople. In fact, the building speaks volumes about the hands that have created it, the lessons learnt and the relationships forged by local villagers working hand-in-hand on a project they initially said was impossible.

If you'd like to read more about this project or are able to invest financially to help us finish the plumbing, electrics and office space, we do need some additional support.
Freedom to Education
One of the highlights of the trip was to see how the local staff team have developed over the last year. This is particularly evident in their growth in leadership and management of project work. Many of the team have benefited from the generosity of individuals in the UK who have supported ongoing training or sponsored them through 5-9 years of study via our Freedom to Education project.

Over half the team in Lailenpi now consists of village girls and boys who, previously, would never have had a chance in life. They have now returned as doctors and nurses, or with Business and Teaching degrees. The fact that they are returning to serve their community has a huge impact. In doing so, they are giving hope and impetus to other young people. Students work harder, because they see what can be achieved. They see old friends returning as confident adults, and this brings hope to families across the region.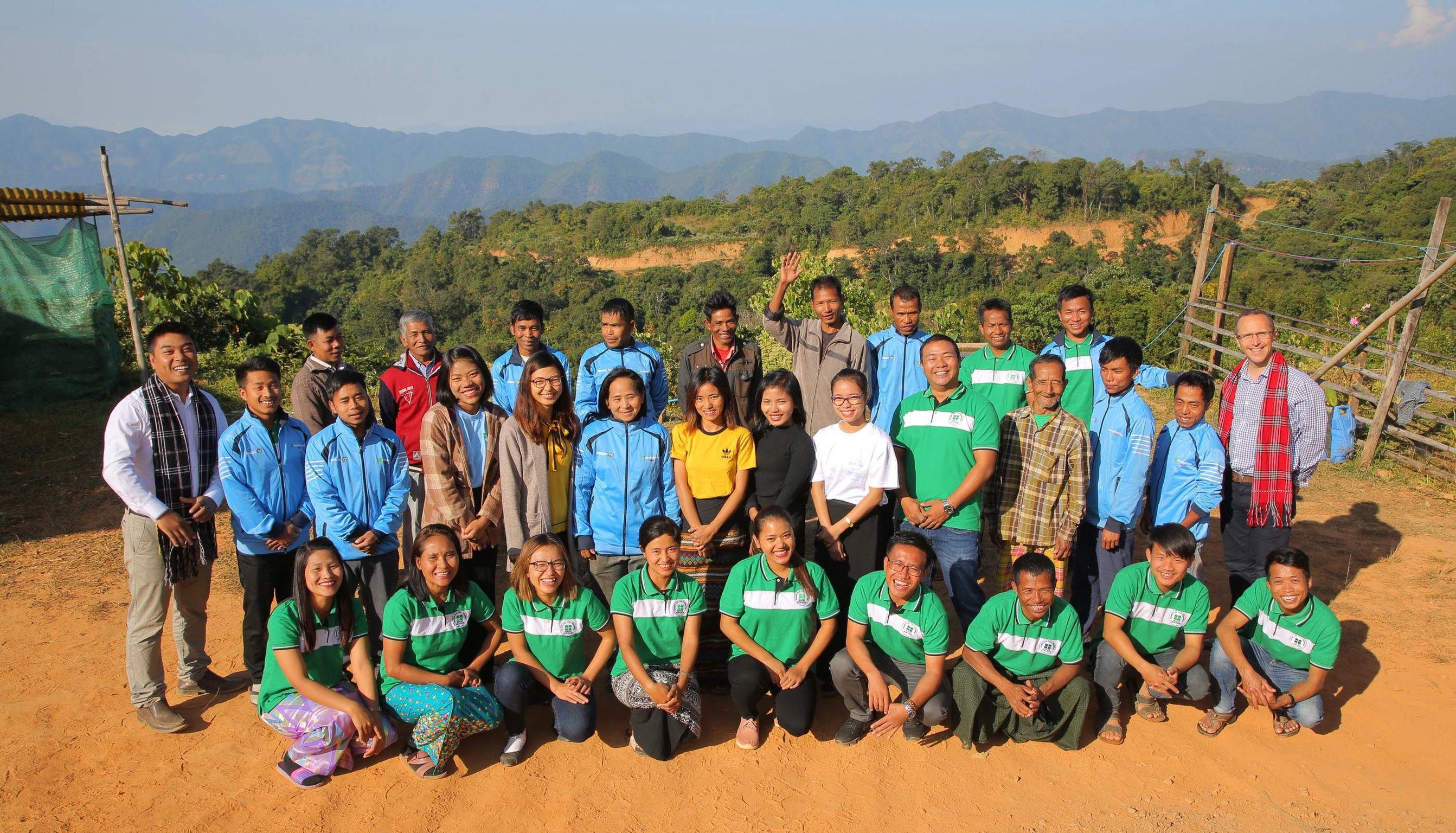 Changing lives through Education
Many of you will remember the Education video of Dipar whose dream it was to come back and teach in the village, after benefitting from a scholarship. Dipar is now confidently teaching Chemistry and English classes to 96 students from 30 remote villages. These students would otherwise have no opportunity to receive teaching this year before taking their Grade 10 exams.
We have just launched a new video of our Education for All project where you'll see Dipar in action as well as get to see how the Training Centre is being put to use.
These students face an uphill struggle trying to pass their Year 10 exams. Five subjects are in English, which is their fourth or fifth language, rarely even spoken by their school teachers. Despite this, they are working their hardest to overcome, and we're thankful for those who have financially supported this project to get it off the ground.

We're also extremely grateful to Janette Creber, a retired Headteacher from Cornwall, who recently spent a month in Lailenpi supporting the team with training and one-to-one mentoring.
Transforming community health care
It was a delight to host specialist nurses from Birthlink-UK for a workshop with our local staff in December. Birthlink provided training on the care of newborn infants, breastfeeding and helping babies breathe. It was a fantastic week with a huge amount of laughter and learning.
The newly qualified nurses and doctors then gave this training to a group of Area Coordinators, who will subsequently share what they have learnt with Community Health Workers (CHWs) in remote villages.
Delivering this training isn't an easy task. Not only are villages remote and the area mountainous, but fighting has continued to spread between the Arakan Army and the Tatmadaw (the Armed forces of Myanmar) with unspeakable crimes against villagers who find themselves caught up in the conflict.

During my time there, nine CHWs who had travelled up to five days to attend a maternal health workshop were turned back, simply because their ID cards stated they were from a different region of Myanmar. Four of them are living in camps for internally displaced people, and many are unable to farm their land for fear of landmines. The route they were travelling on saw intense fighting later that week, and three civilians and a child were killed in the crossfire.

Another of the CHWs narrowly avoided being shot, when he was caught travelling after a curfew. He was put in prison, shackled and unable to move or even go to the toilet overnight. He prayed for freedom to attend the workshop and miraculously was set free in the morning. We rejoiced with him at his arrival - amongst some nervous laughter.

Against this backdrop of suffering and hardship is an incredible staff team who, because of your continued support, are able to apply their learning, and bring laughter, love and hope into villages across western Myanmar.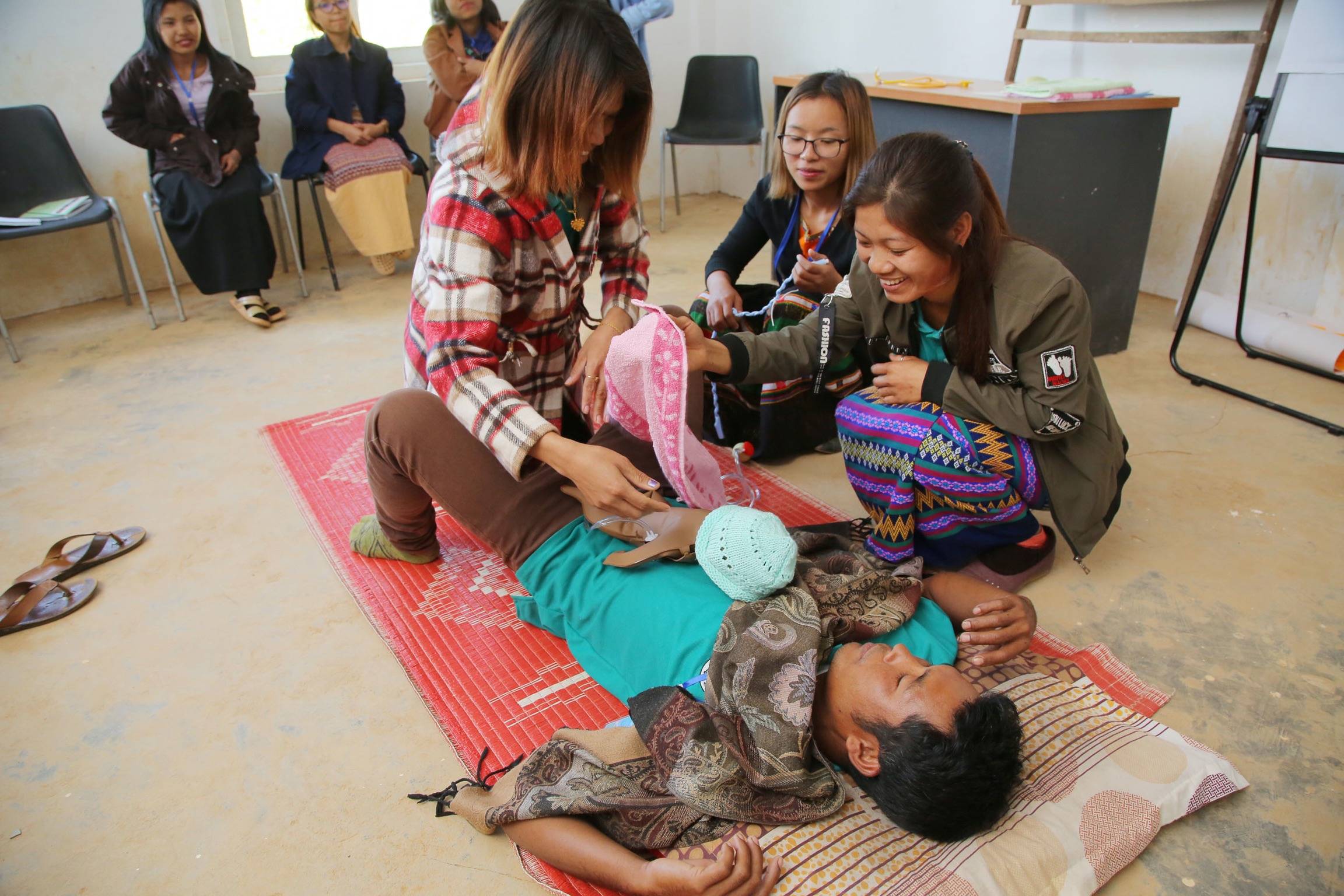 There is so much of the work that we haven't been able to mention in this newsletter.
Do take some time to read more of the latest news on our projects, including a report from the volunteer midwives who visited Lailenpi in November to train Traditional Birth Attendants, and the latest update on the Training Centre rebuilding project.

Thank you for your generous and committed support for the work of Health & Hope.