New Project: Education for All
Posted on 16th August 2018 by Chris Jones
Like Dipar, children in Chin State, Myanmar face a myriad of challenges in their attempts to secure a basic education at primary and secondary school.

Rugged geography, a scattered population, natural disasters, teaching in non-ethnic languages, challenges in retaining teachers and the highest rate of household poverty in Myanmar has led to a drop-out rate of 18% of children by the end of primary school.

Pass rates for high school students at grade 10 are also dismal. Officially, only 8% of children in the rural areas of Chin State pass their high school qualifications at age 16. In March 2017, the figures were even worse for children studying at the government school in Lailenpi, with less than 2% passing their exams. For those who do pass, financial constraints and lack of access to college education prevent most from continuing their studies.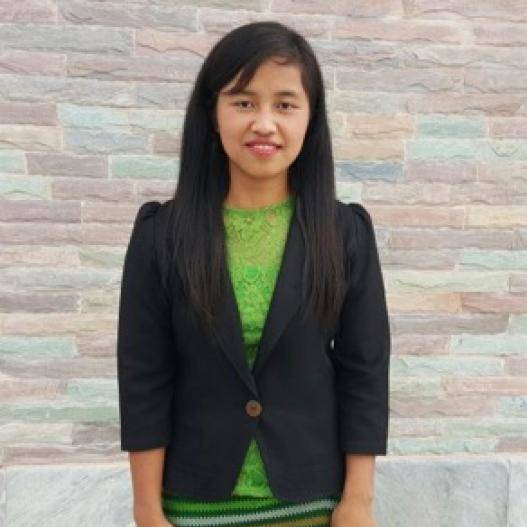 In my class, we don't have enough teachers, we don't have toilets, there's no water...I don't have a proper table to sit or a chair. We have to struggle a lot.
Health and Hope Myanmar (HHM) launched a successful 'Freedom to Education Project' (FEP) in 2009, so far offering 85 students, who have passed their grade 10 exams and who carry a vision for the long term benefit of their people, the opportunity to pursue higher education. Students from the FEP have gone on to study medicine, engineering and business degrees and the first four graduates returned to Chin State to support the work of HHM in 2017. With many more following in their footsteps over the coming years.

To widen the impact of the FEP and address the shortfalls in education provision in Chin State, we are launching a new project, Education for All, a long sought-after education initiative amongst the rural poor in Chin State.

In the first year, the project aims to radically change the life opportunities of 100 impoverished high school students who are unable to break free from the cycle of poverty. Some have tried unsuccessfully for up to seven years to pass their exams. We want to change this and give them hope for the future.

Students will be supported through the provision of: high quality tuition from the returning FEP graduates, the translation of the curriculum into their local language, improved nutrition and access to a library of educational resources. The project will also provide a model for returning FEP graduates to use their skills to transform education in their home villages. Through this work, we hope to offer more local children the chance to reach their academic potential, building hope for a future generation of young leaders in Chin State.

Would you like to join with us? If you are able to help financially, a simple way to support this work is to become a founding partner by selecting 'Education' from our donate page and signing up for a direct debit online. As the project moves forward we'll send you updates on the work and stories from the children receiving support.

Alternatively, if you would like to register your church, school or youth group to support this project, or wish to discuss ways in which you can get involved further, please call us on 020 8144 5701‬ or write to us at info@healthandhope.org.